Stories about unfathomable loss and forbidden lust. These storytellers reflect colonisation's continued impact on the freedom of people left in its wake.
When
See below for additional related events
From Senegal to Somalia: New African Voices in Cinema program
Ramata-Toulaye Sy | 24 mins | Fulah with English subtitles | France, Senegal
An exquisitely told coming-of-age drama about a young Senegalese girl whose relationship with her father undergoes a significant shift.
The isolated rural region of Fouta, Senegal, plays host to this delicately rendered, TIFF and Clermont-Ferrand award-winning tale of emerging womanhood from gifted young French-Senegalese director Ramata-Toulaye Sy. While accompanying her father and his herd of cows through the desert, 13-year-old Astel experiences a charged moment with a passing shepherd, and her father decides it's time for her to become a woman. Astel is a revealing look at Senegal's highly gendered world, as seen through the eyes of a teenage girl.
Ahmed Abdelsalam | 17 mins | Arabic with English subtitles || Egypt, UK
Desperate to escape the alienation of post-revolution Egypt, a young woman secretly arranges to flee Cairo for Berlin.
Egyptian filmmaker Ahmed Abdelsalam's gripping debut evokes the sense of alienation and depression experienced by a generation in the wake of the 2011 Egyptian Revolution. After numerous failed attempts to escape, 29-year-old Nour is finally set to leave Cairo for Berlin. This is the story of her final night in her homeland and her desperate struggle to keep her departure a secret.
Will My Parents Come to See Me
Mo Harawe | 28 mins | Somali with English subtitles | Austria, Germany, Somalia
A Somali prison guard accompanies a young man convicted of terrorism through the final 24 hours before his execution.
An extraordinarily powerful, tense and restrained work, this haunting chronicle of the final moments in the life of a convicted terrorist will leave you breathless. Somali writer/director Mo Harawe puts us in the mind of a young man marching towards the inevitable, crafting an emotional world of harrowing, unspeakable reality.
Myriam Uwiragiye Birara | 13 mins | Kinyarwanda with English subtitles | Rwanda
A young Rwandan woman returns to her family home in this Locarno award-winning drama that takes an unflinching look at domestic violence.
Rwandan filmmaker Myriam Uwiragiye Birara confronts the issues of domestic abuse, gender inequality and patriarchal expectation in this bold, visually bracing new short, which follows a young woman attempting to retreat from a violent situation by returning home. Winner of the Medien Patent Verwaltung AG Award at the Locarno Film Festival.
Olive Nwosu 14 mins | English, Yoruba with English subtitles | Nigeria
A queer woman returns to her home in Lagos in search of healing, where she discovers a new understanding of the people and experiences that shaped her.
Praised at Sundance, Toronto and London, UK-based Nigerian writer/director Olive Nwosu's film is an intimate and revealing portrait of a Nigerian-born woman who returns to her hometown, only to feel like a foreigner. A sensitive evocation of queer longing, lost love and paths cut short.
Our restaurant, bar and cafe in the heart of Fed Square features a seasonally driven menu developed by acclaimed Melbourne chef Karen Martini.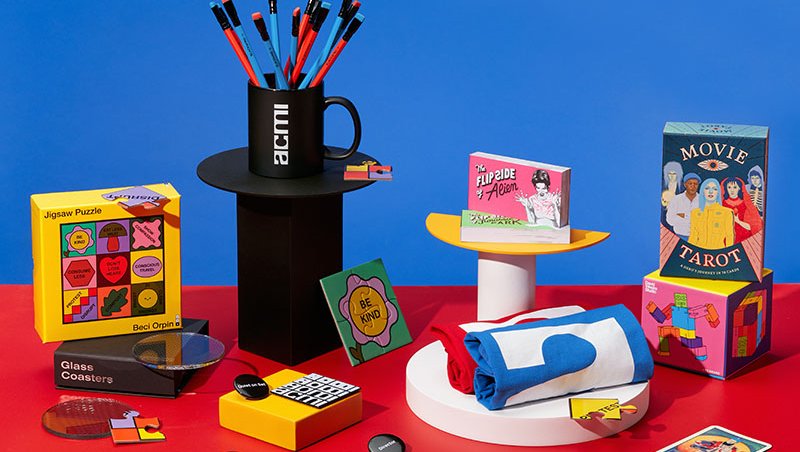 Melbourne's favourite shop dedicated to all things moving image. Every purchase supports your museum of screen culture.
COVIDSafe visitor guidelines, information on accessibility, amenities, transport, dining options and more.