When two sisters invent a machine that could help the Allies win WWII – or just herald the delights of punk music several decades early – what could possibly go wrong?
It is the early 1940s and Thom and Mars have built an incredible machine that can see into the future. Nicknamed "LOLA", this mechanical oracle picks up radio and TV broadcasts from the coming decades, allowing the sisters to pre-discover the musical wonders of David Bowie (before he's even born!), and to make a bit of money on the side. But with WWII gathering steam around them, the canny inventors realise they have a chance to use LOLA for a greater purpose: to defeat the Nazis. Things go swimmingly at first, but then Thom makes a fatal miscalculation.
Director Andrew Legge's delightful feature debut follows several award-winning shorts exploring similar retro-futuristic themes, and utilises the conceit of being a found-footage documentary to excellent effect. Based on a story by Legge and Henrietta and Jessica Ashworth (who wrote Tell It to the Bees), with original songs by Neil Hannon of Northern Irish pop band The Divine Comedy, LOLA is a high-concept and inventive alt-history sci-fi tale. Emma Appleton (recently seen in Danny Boyle's Pistol) and Stefanie Martini (The Last Kingdom) are superb as Thom and Mars, their authentic portrayal of a sisterly bond just one of the film's many fantastic touches.
When
See below for additional related events
Rating
Unclassified (15+)
Our restaurant, bar and cafe in the heart of Fed Square features a seasonally driven menu developed by acclaimed Melbourne chef Karen Martini.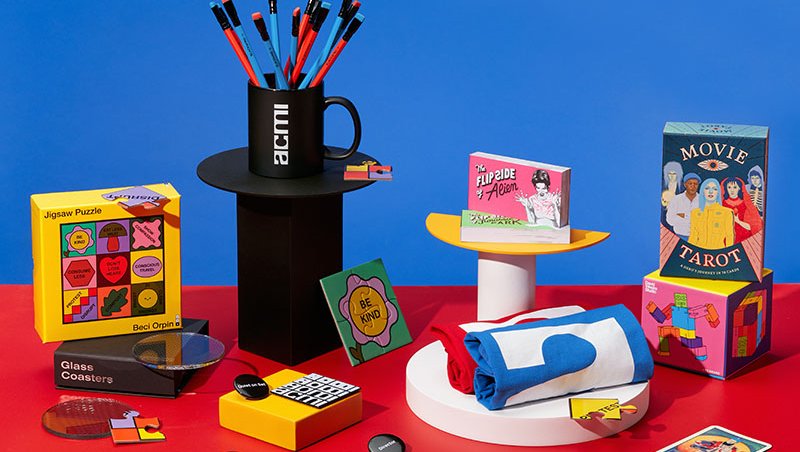 Melbourne's favourite shop dedicated to all things moving image. Every purchase supports your museum of screen culture.
COVIDSafe visitor guidelines, information on accessibility, amenities, transport, dining options and more.