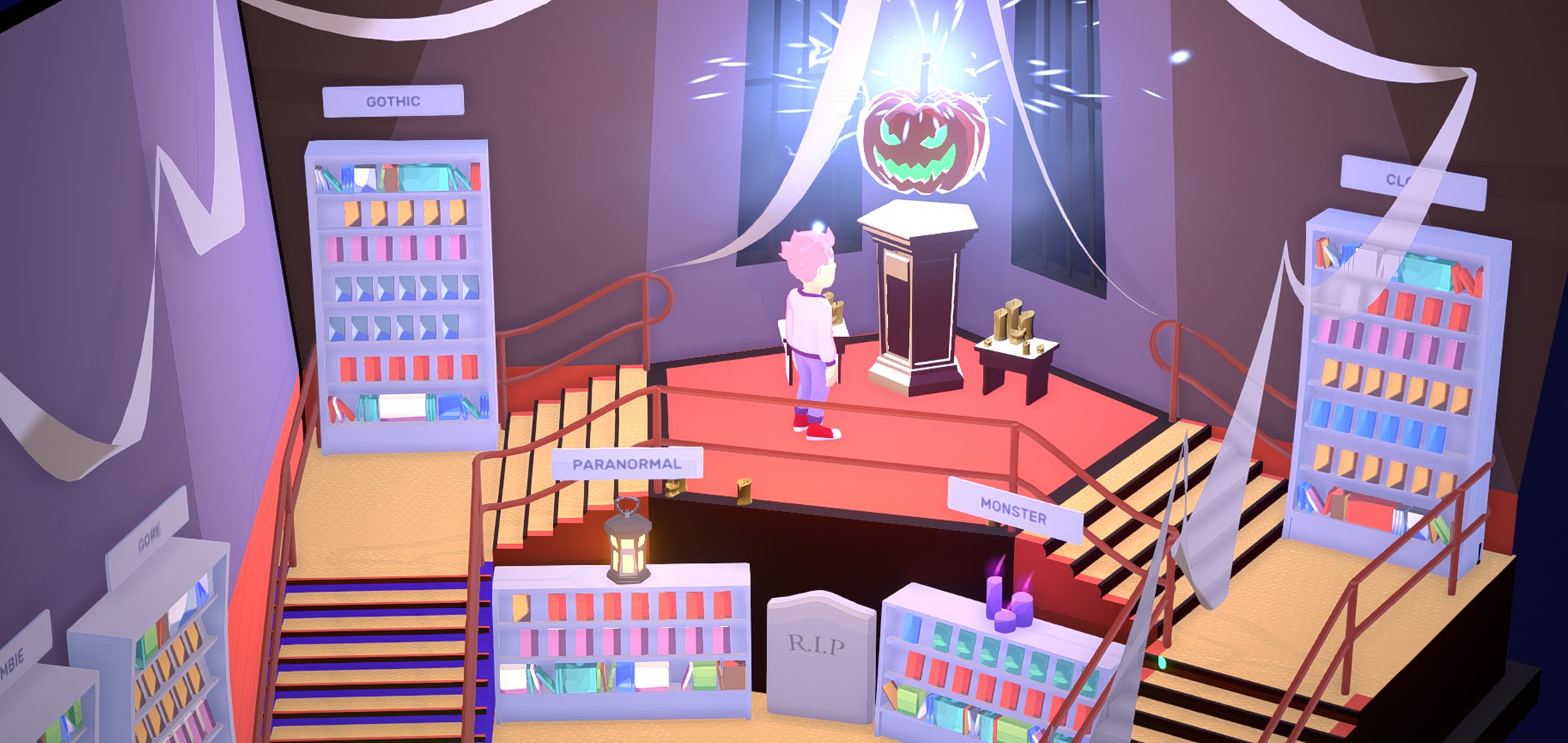 Groove along with this synth-pop Halloween musical.
Video World is a rhythm game about working at a videostore, based on 3 original songs from synth-pop artist Monster Mansion. Sing and complete rhythmic challenges while you decorate the videostore for halloween and make friends with a magical pumpkin!
The game features music with lyrics, rhythm and story based gameplay, comedic and cute characters, a spooky amount of puns, and an adorable 3D art style.
About Things For Humans
Things For Humans is a videogame studio based in Melbourne, that focuses on innovating in the games-music space, in particular developing games based on pop-music/music with lyrics. It was founded by designer and songwriter Jacob Leaney, who has previously worked in both indie games and music industry. Things For Humans is currently working on a new title for release in late 2022.
When
See below for additional related events
Rating
Unclassified (All Ages)
How to install
How to play
Explore articles, interviews and more on everything from the world of gaming.
Support your museum of screen culture
There's nothing wrong with a little bit of healthy competition! View online games and virtual experiences to keep you entertained.