Join us to celebrate the brightest and best Australian queer filmmakers. MQFF's Australian Shorts & Awards highlight the richness of storytelling and the breadth of original talent working in Australia today.
MQFF and the City of Melbourne are proud to present this selection of shorts. After the screening, we will announce the winners of our jury awards.
The Winner of the City of Melbourne Award for Best Australian Short will also qualify as MQFF's official selection for the Iris Prize — the largest prize for LGBTIQ+ short films worldwide.
Short films
Beautiful They (2022)
Directed by Cloudy Rhodes | Australia | English
A chance meeting paves the way for a deeper connection. When two young people cross paths one afternoon, they find that they are irresistibly drawn to one another. Dreamily shot in warm, vibrant colour, and sustained with an atmospheric, almost ethereal synth score, Beautiful They is a queer surf romance that enamours with its slow-burn, delicate intimacy.
Pause (2022)
Directed by Jacquelynn Auger | Australia | English
After two years abroad, 17-year-old Rosie returns to her rural hometown, Winton, for one night to attend her grandmother's funeral. With less than 12 hours till she leaves, Rosie attempts to mend the broken heart of her middle school sweetheart, Jamie.
Dandelion Child (2022)
Directed by Barney Allen | Australia | English
In 1960s Sydney suburbia, a young teen is burdened by the looming date of his confirmation into Catholicism.
Dwarf Planet (2021)
Directed by Adrian Chiarella | Australia | English
An awkward teenager uses the last of his birthday money to hire a sex worker on a gentle, summer morning. But things don't go as planned as these two lost souls contemplate their place in the universe.
The Length of the Field (2022)
Directed by Adam Coutts | Australia | English
The end of school party allows one last chance for Kevin to repair his broken friendship with Jim before this chapter of their lives comes to a close. Did Kevin learn from what broke them apart in the first place? or does he repeat the same mistake – breaking their friendship apart for good.
Sparkles (2021)
Directed by Jacqueline Pelczar | Australia | English
A 30-something Down Syndrome woman leaves her past behind and runs away from a small country town for the city. Along her journey, she makes an unlikely friendship with an Outback Drag Queen, teaching us all not to be afraid to celebrate who we are.
Poofta (2022)
Directed by Andrew Derham Blogg | Australia | English
POOFTA: An offensive term used to vilify gay men. When a harmless encounter leads to a tense confrontation, a trailblazer for the LGBTIAQ+ community tries to intervene. Homophobia, internalized homophobia, anxiety and fear play out in post-gay-marriage Australia.
When
See below for additional related events
COVIDSafe visitor guidelines, information on accessibility, amenities, transport, dining options and more.
Our restaurant, cafe and bar in the heart of Fed Square features a seasonally driven menu developed by acclaimed Melbourne chef Karen Martini.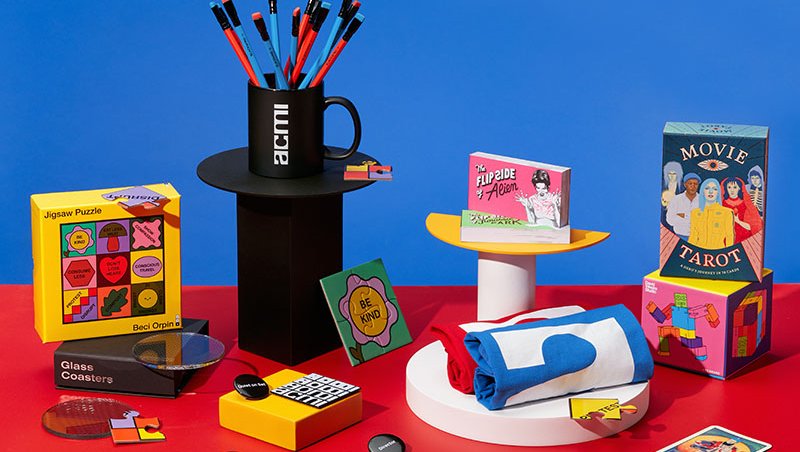 Melbourne's favourite shop dedicated to all things moving image. Every purchase supports your museum of screen culture.