Fleeting love, unbridled lust, U-Haul relationships, utopian sex and the first blush of desire. These 8 lesbian shorts will leave you swooning and lamenting for that one that got away.
Short films
Funkele (2021)
Directed by Nicole Jachmann | Netherlands | Dutch
Fifteen-year-old Robin and her best friend Merel share everything and are inseparable. Except for Robin's budding sexuality and curiosity. Robin is ashamed of this and keeps it anxiously hidden.
Blue Moon (2021)
Directed by Emily Ruhl | USA | English
Blue Moon is a vibrant vignette of a love story that takes place in a single night. It follows two young women through Los Angeles as they explore the depths of themselves and one another. A beautiful portrait of how nurturing mutual vulnerability can turn into pure magic.
Yes Goddess (2022)
Directed by Randa Jarrar | USA | English
A group of femmes gather for a kink party for the first time since pandemic.
Melting Point (2022)
Directed by Mindy Stricke | Canada | English
Melting Point is a queer, experimental erotic short that captures the heat between two lovers, literally. Shot with a thermal camera, the film records the scene using temperature instead of light, revealing new ways of seeing pleasure, play, and desire.
Minutes (2021)
Directed by Alix Eve, Olivia Dowd | UK | English
From nervous first dates to late night arguments, a relationship in microcosm and a chance for something new?
Five Song Tour (2021)
Directed by Chloe Jury-Fogel | USA | English
Jules, a nomadic, independent singer-songwriter, travels from city to city, playing gigs for anyone who will listen. She doesn't have much, just a guitar in the backseat of her beat-up Ford Taurus, which often serves as a hotel room when she can't scrounge up enough to get herself a real bed. When her solo tour makes a stop in a quaint town, she anxiously invites her ex-girlfriend, Phoebe, who's attending medical school nearby. Jules and Phoebe reconnect almost instantly, and Jules is suddenly faced with everything she's been missing.
Work (2021)
Directed by April Maxey | USA | English
Unable to move on from a breakup, Gabriela impulsively drops into an old job, where she unexpectedly runs into a friend from her past.
My First Choice (2021)
Directed by Carlota Callén | Spain | Spanish
An emotional conversation about oral sex will change their relationship forever.
When
See below for additional related events
COVIDSafe visitor guidelines, information on accessibility, amenities, transport, dining options and more.
Our restaurant, cafe and bar in the heart of Fed Square features a seasonally driven menu developed by acclaimed Melbourne chef Karen Martini.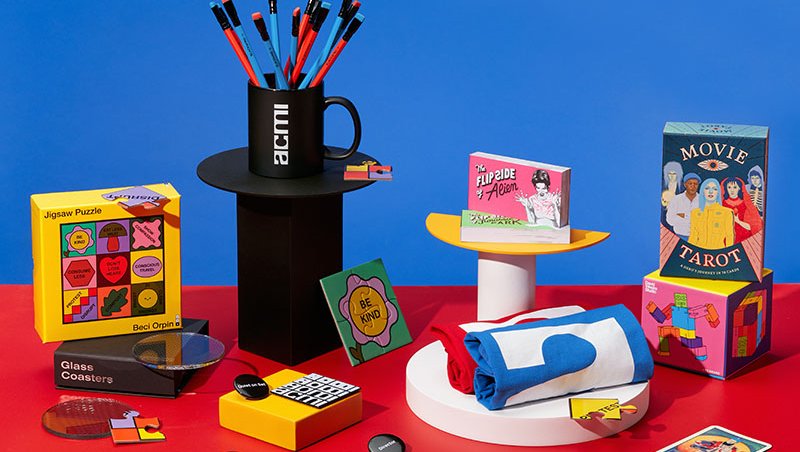 Melbourne's favourite shop dedicated to all things moving image. Every purchase supports your museum of screen culture.