When
See below for additional related events
Join us for MQFF32's greatest hits of queer comedy!
These seven side-splitting shorts will have you gasping between giggles, clutching your popcorn as they dig into topics that are a little naughty. Take our word for it, this is a riotous (and raunchy) trip to the funny side of queer life.
Short films
Troy (2022)
Directed by Mike Donahue | USA | English
Troy has loud sex 24-7 and shares a wall with Thea and Charlie. Troy is ruining their lives... or is he saving them? A darkly comedic tale of the unexpected consequences of unasked-for-intimacy.
Tank Fairy (2021)
Directed by Erich Rettstadt | Taiwan | Chinese
In Taiwan, "song wa si de" are workers who routinely supply gas tanks to street vendors and old residential buildings. The magical Tank Fairy delivers her tanks unlike any other - with sass, stilettos and a healthy helping of glitter. Her arrival upends the life of Jojo, a lonely ten-year-old who dreams of dancing and drag. Outcast by classmates and misunderstood by his stern, single mom, Jojo is inspired to live out loud by his fierce, propane-toting fairy godmother. Tank Fairy is a musical extravaganza that encourages us all to embrace our authentic selves.
Monsieur Le Butch (2022)
Directed by Jude Dry | USA | English
When Jude ends up unexpectedly living at home in their 30s, they must deal with a lovingly opinionated Jewish mother who doesn't quite get the whole trans thing. As the lines blur between scripted, improvised, and completely off the rails, Jude and Mom talk past and over each other, but rarely to each other. Over an intimate haircut, Jude realizes they don't have to be fully understood to be fully loved. Shot in the dog days of quarantine over a picturesque Vermont summer, and featuring an original instrumental score, "Monsieur Le Butch" is a tender and authentic meta-comedy about the line between the stories we tell ourselves and the stories that get told about us.
Tell Me Something I Don't Know (2021)
Directed by Neal Suresh Mulani | USA | English
On his 25th birthday, Cary brings his friends to the desert and requests one gift: for them to list everything they hate about him. A reckoning ensues.
Syed Family Xmas Eve (2021)
Directed by Fawzia Mirza | Canada, USA | English
All cards are on the table when a queer Pakistani Muslim woman brings her Puerto Rican partner home for the first time on the family's annual game night.
Gay Haircut (2021)
Directed by Jude Harris | USA | English
For a stand-up comic, a drastic life change can mean losing one's entire act. Bisexual comedian Krista has decided her relationship with a trans woman is worth coming out over ­– but will she commit to an entire rebrand with one gay haircut?
Why Not Both (2022)
Directed by Mansoor Noor | Australia | English
A bisexual man's strict dating criteria backfires when he finds himself dating two people who seem a bit too similar.
Unicorn (2022)
Directed by Matt Porter | USA | English
A bisexual man meets an attractive couple to explore the possibilities of life as a 'unicorn.'-- a drama free, emotionally non-threatening third.
COVIDSafe visitor guidelines, information on accessibility, amenities, transport, dining options and more.
Our restaurant, cafe and bar in the heart of Fed Square features a seasonally driven menu developed by acclaimed Melbourne chef Karen Martini.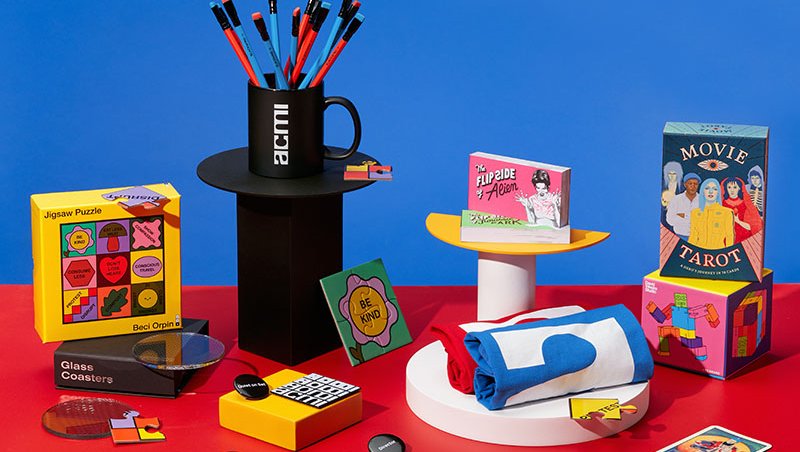 Melbourne's favourite shop dedicated to all things moving image. Every purchase supports your museum of screen culture.