Film Victoria, City of Melbourne and ACMI present
Rhapsody of Love
Joy Hopwood
|
Australia
|
2021
|
PG
Premiering at 2021's Gold Coast Film Festival, the first Asian Australian rom-com, Rhapsody of Love, is a contemporary, modern love story. You never know when love will surprise you…
Rhapsody of Love follows the lives of four couples at different stages of their relationships and shows how sometimes life presents love when we least expect it. Events planner Jess meets photographer Justin at the wedding of her best friend Ben. Ben and Natasha are perfect for each other, but can they both support each other's career aspirations? Then there's Phil, always saying the wrong thing and looking for his next date.
Screens with music video 'Love Bind' by Lou'ana (dir. Anna Duckworth)
Courtesy:
Joy House Productions & Indivisual Films
When
See below for additional related events
Important information
Read our COVIDSafe plan, visitor guidelines, information on accessibility, amenities, transport, food and drink, and more.
Experience ACMI in the very best way. Get a range of discounts and invitations to exclusive previews.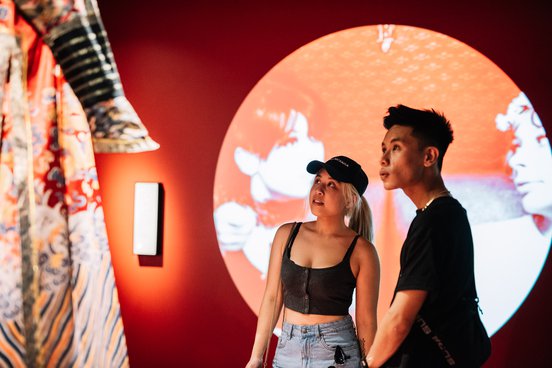 Looking for dining options?
As well as great coffee and snacks, our new restaurant features a seasonally driven menu developed by acclaimed Melbourne chef, Karen Martini.