Presented by MIFF
All the Colours of the World Are Between Black and White
Babatunde Apalowo
|
Nigeria
|
2022
|
Unclassified (18+)
Love seeps through the cracks in this touching tale of same-sex desire in metropolitan Nigeria, which won the Berlinale's Teddy Award.
Bambino, a working-class delivery driver, has a secret he must keep at all costs: he is a gay man living in a country where homosexual relations are punishable with a jail sentence of up to 14 years. When he meets well-off photographer Bawa, however, a frisson develops that might lead to something more – a fact complicated by Bambino's female neighbour's own erotic desires for him. Consumed by a longing he can't explain, Bambino isolates himself from Bawa, and the two men must figure out if their yearning and passion are stronger than the social structures that keep them at bay.
Babatunde Apalowo's ravishing debut feature is a searing statement against intolerance and society's fear of difference. Originally setting out to create a filmic love letter to the vibrant cityscape of Lagos, the writer/director found himself compelled to dramatise a friend's real-life experience of homophobic violence. The resulting work is a powerful account of queer becoming; filled with authenticity and emotional honesty, All the Colours of the World Are Between Black and White introduces a courageous new voice to world cinema.
A moving portrait of gay desire, class, and masculinity … [and] a striking and politically vital debut for what it dares to represent – the possibility of freedom.
Never-before-seen costumes, original sketches, interactive experiences and cinematic treasures from the icons of the silent era to classic Hollywood heroines and the stars of Bollywood blockbusters.
Show your MIFF ticket at ACMI's welcome desk to receive this special discount or book online with code MIFF15.
Our restaurant, bar and cafe in the heart of Fed Square features a seasonally driven menu developed by acclaimed Melbourne chef Karen Martini.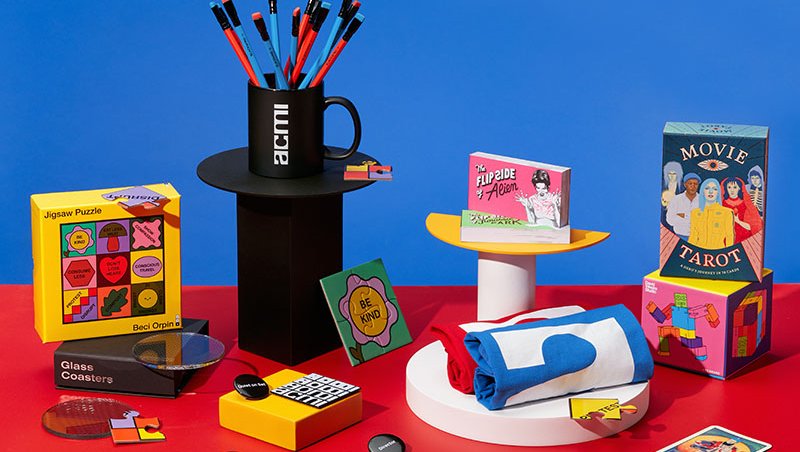 Melbourne's favourite shop dedicated to all things moving image. Every purchase supports your museum of screen culture.
Visitor guidelines, information on accessibility, amenities, transport, dining options and more.