Forms collide in this assorted collection of visual storytelling.
Including a MIFF alum's masterpiece that won the Cannes Short Film Palme d'Or; a touching, very Melburnian queer short; and a work of Eastern European weirdness about an apartment … that is a dog.
Films in this package: 27 (dir. Flóra Anna Buda), Aaaah! (dir. Osman Cerfon), Depersonalization (dir. Spartak Yordanov), Dog Apartment (dir. Priit Tender), fur (dir. Zhen Li), The House of Loss (dir. Jinkyu Jeon), Misaligned (dir. Marta Magnuska), Shackle (dir. Ainslie Henderson), Slow Light (dir. Katarzyna Kijek, Przemysław Adamski), Take a Look at This Guy (dir. Tom Oxnam) and Tomato Kitchen (dir. Junyi Xiao).
Never-before-seen costumes, original sketches, interactive experiences and cinematic treasures from the icons of the silent era to classic Hollywood heroines and the stars of Bollywood blockbusters.
Show your MIFF ticket at ACMI's welcome desk to receive this special discount or book online with code MIFF15.
Our restaurant, bar and cafe in the heart of Fed Square features a seasonally driven menu developed by acclaimed Melbourne chef Karen Martini.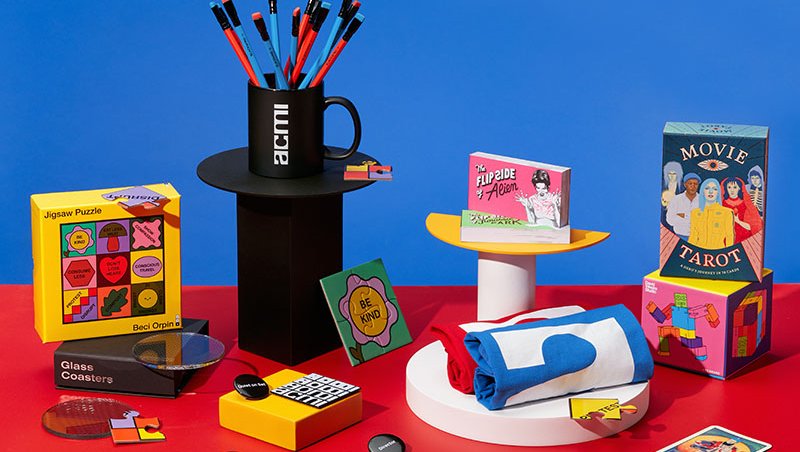 Melbourne's favourite shop dedicated to all things moving image. Every purchase supports your museum of screen culture.
Visitor guidelines, information on accessibility, amenities, transport, dining options and more.