Presented by MIFF
Art Talent Show
Adela Komrzy, Tomas Bojar
|
Czech Republic
|
2022
|
Unclassified (18+)
When
See below for additional related events
This dryly humorous, Wiseman-esque film about an esteemed Czech art school asks: who gets to decide what art is?
For the wannabe students of Prague's Academy of Fine Arts – the oldest art college in the Czech Republic, founded in 1799 – the professors hold the future in the palms of their hands. The rigorous entrance exams see hundreds of hopefuls battle it out for a coveted spot; as they are challenged and interrogated, the conversations vary wildly from the nature of scandalous substances, to what distinguishes bisexuality from pansexuality, to the point of art today. The applicants also show off their creations, which range from questionable to sublime, while the selection panel rake them over the coals of subjectivity in deciding what is good and what is ghastly.
Winner of the Grand Prix and a FIPRESCI Award in Karlovy Vary's Proxima section, Art Talent Show follows the teachers from the painting, graphic design and new media faculties on their quest to discover the next generation of artists. Issues of assessing merit and creativity across a generational divide float to the surface through observational camerawork, allowing candid and sometimes comedic discussions to play out naturally. With optimism and wit, Tomas Bojar and Adéla Komrzý's vérité-style documentary pries open the inner workings of an establishment outsiders are not usually privy to.
Bojar and Komrzý have been blessed with an eccentric cast of faculty members who are fascinating and often hilarious. Spending time with them is a pleasure.
Never-before-seen costumes, original sketches, interactive experiences and cinematic treasures from the icons of the silent era to classic Hollywood heroines and the stars of Bollywood blockbusters.
Show your MIFF ticket at ACMI's welcome desk to receive this special discount or book online with code MIFF15.
Our restaurant, bar and cafe in the heart of Fed Square features a seasonally driven menu developed by acclaimed Melbourne chef Karen Martini.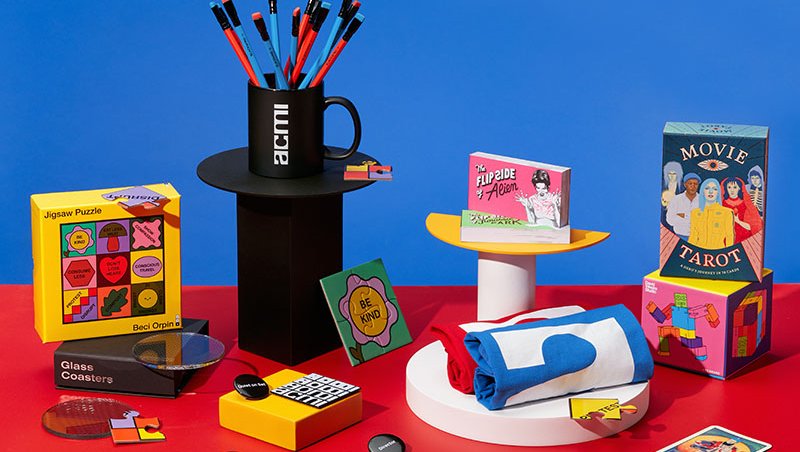 Melbourne's favourite shop dedicated to all things moving image. Every purchase supports your museum of screen culture.
Visitor guidelines, information on accessibility, amenities, transport, dining options and more.