Presented by MIFF
Autobiography
Makbul Mubarak
|
France, Germany, Indonesia, Poland, Qatar, Singapo
|
2023
|
Unclassified (18+)
In this chilling political coming-of-age film, a young housekeeper is drawn into the sinister orbit of his influential boss.
Rakib is a fourth-generation servant for the family of Purna, a retired army general who has come back to his rural Indonesian hometown to run for office. With his father in prison and his brother abroad, lonesome Rakib grows enchanted by his employer, who transforms into a mentor and father figure. When a campaign poster of Purna is found vandalised, Rakib jumps at the chance to find the offender, triggering a wave of violent, corrupt acts through which innocence is extinguished and the country's brutal history is laid bare.
The feature debut from critic-turned-director Makbul Mubarak – which won Best Screenplay at the Asia Pacific Screen Awards, Adelaide's Feature Film Award and a Venice FIPRESCI Prize – is a hushed yet artfully unnerving cinematic work. An engrossing story of not just of one person or family, but of an entire nation, Autobiography shines a light on the dark heart of compromised morals, powerlessness and the cruel, shadowy legacy of a dictatorship.
Taut [and] brooding … A gripping tale that marks Mubarak as a powerful new voice
Never-before-seen costumes, original sketches, interactive experiences and cinematic treasures from the icons of the silent era to classic Hollywood heroines and the stars of Bollywood blockbusters.
Show your MIFF ticket at ACMI's welcome desk to receive this special discount or book online with code MIFF15.
Our restaurant, bar and cafe in the heart of Fed Square features a seasonally driven menu developed by acclaimed Melbourne chef Karen Martini.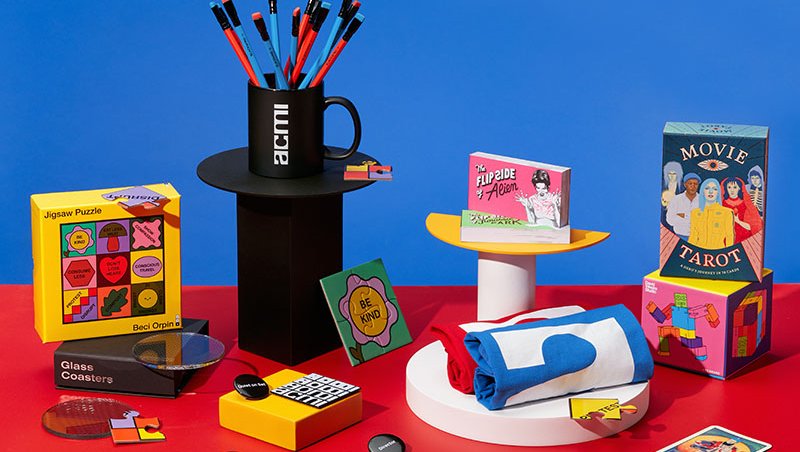 Melbourne's favourite shop dedicated to all things moving image. Every purchase supports your museum of screen culture.
Visitor guidelines, information on accessibility, amenities, transport, dining options and more.