This pulse-racing nonfiction thriller, which won a Sundance Audience Award, follows the individuals risking their lives to defect from North Korea and the pastor granting them passage.
A clergyman who has helped thousands of strangers flee to safety. A mother longing to reunite with her 17-year-old son after a decade apart. A family of five, including an elderly grandma, on a perilous trek through rainforests and over mountains. When daily life is tyrannised by an oppressive regime, it takes courage, desperation and meticulous planning to be smuggled across borders and towards freedom. But in journeying across China, Vietnam and Laos – communist nations sympathetic to North Korea – capture is an ever-present threat, and can mean being sold for organ harvesting, subject to torture or forced to return.
Beyond Utopia is an extraordinary white-knuckle account of bravery against the odds, chronicling the dreadful real-world consequences of opposing Kim Jong-un's warped utopia. Like Navalny (MIFF 2022) and Cartel Land (MIFF 2015) before it, Madeleine Gavin's film dares to pierce through the shroud of secrecy, revealing firsthand accounts that the outside world is rarely privy to. Compiled without leaning on recreations, the astounding, never-before-seen vérité footage of the defectors' high-stakes escape makes for a breathless examination of just how far some are willing to go to survive.
The most unbelievable thing about Beyond Utopia is that it is a documentary, not a thriller … A staggering achievement, the sort of nonfiction project that takes unfathomable guts and skill
Never-before-seen costumes, original sketches, interactive experiences and cinematic treasures from the icons of the silent era to classic Hollywood heroines and the stars of Bollywood blockbusters.
Show your MIFF ticket at ACMI's welcome desk to receive this special discount or book online with code MIFF15.
Our restaurant, bar and cafe in the heart of Fed Square features a seasonally driven menu developed by acclaimed Melbourne chef Karen Martini.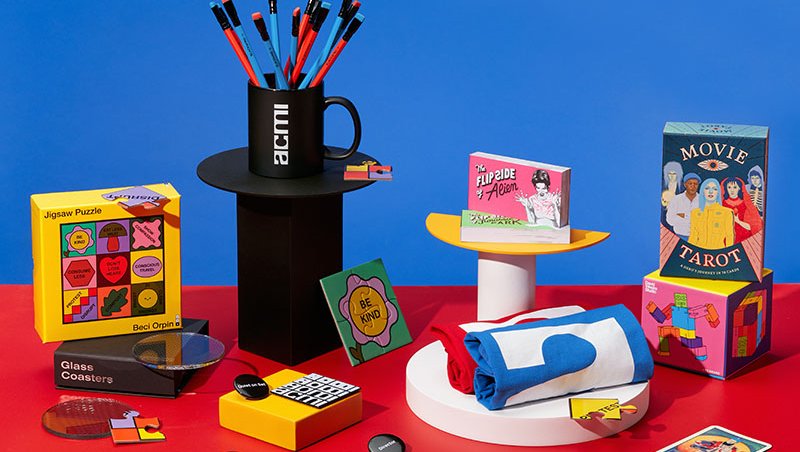 Melbourne's favourite shop dedicated to all things moving image. Every purchase supports your museum of screen culture.
Visitor guidelines, information on accessibility, amenities, transport, dining options and more.