Presented by MIFF
Blind Willow, Sleeping Woman
Pierre Földes
|
France, Luxembourg, Canada, Netherlands
|
2022
|
Unclassified (15+)
An enchanting animated take on Haruki Murakami's short stories starring a gregarious talking frog, an existential bank teller and an elusive cat.
Rattled by the 2011 earthquake that shook eastern Japan, dazed insomniac Kyoko leaves her husband, joyless bank employee Komura, to confront a mysterious event from her past. This prompts Komura to drift across the country, visiting relatives and stopping by a love hotel, while his older colleague Katagiri is enlisted by a boastful anthropomorphic frog into a quest to vanquish an underground worm that threatens to unleash another catastrophe.
Drawing from Murakami's short story collections After the Quake, The Elephant Vanishes and, of course, Blind Willow, Sleeping Woman, the debut feature from French composer turned filmmaker Pierre Földes captures the essence of the beloved author's work like no other adaptation before it, combining live-action footage with 3D modelling and traditional hand-drawn animation to wonderfully phantasmagorical effect. Awarded Annecy's Jury Distinction, this sumptuous and scintillating debut will sweep you up in its whimsical dreamworld.
"An impressive achievement … which balances moments of flighty whimsy against deeper existential questions, marking Földes as a talent to watch." – Screen Daily
Never-before-seen costumes, original sketches, interactive experiences and cinematic treasures from the icons of the silent era to classic Hollywood heroines and the stars of Bollywood blockbusters.
Show your MIFF ticket at ACMI's welcome desk to receive this special discount or book online with code MIFF15.
Our restaurant, bar and cafe in the heart of Fed Square features a seasonally driven menu developed by acclaimed Melbourne chef Karen Martini.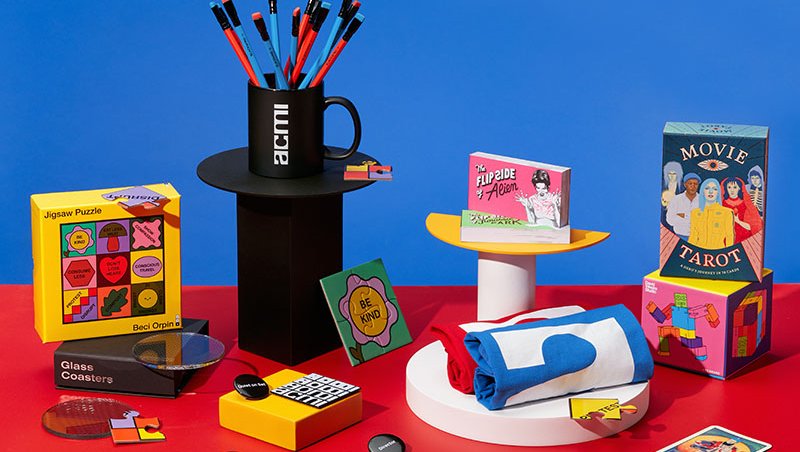 Melbourne's favourite shop dedicated to all things moving image. Every purchase supports your museum of screen culture.
Visitor guidelines, information on accessibility, amenities, transport, dining options and more.