Deep in the US's Catskill Mountains of the 50s and 60s sat a clandestine refuge for transgender women and cross-dressing men to experience life without fear.
Away from the turbulence of New York City's gay rights movement and the sensationalist front-page headlines about Christine Jorgensen, Casa Susanna was an oasis. For the transgender women and self-identifying cross-dressers and female impersonators of the time – along with their wives and families, who would often join them – it was a place to come together and simply be themselves. For viewers today, it is an institution epitomising resilience amid a society that, for many, didn't even have the words to describe what they were going through.
Winner of DOC NYC's US Competition Grand Jury Prize and nominated at Venice, London and Palm Springs, Casa Susanna is the latest from Queer Palm–winning filmmaker Sébastien Lifshitz. Brimming with vivid, fascinating archival material and recounting stories of humour and pathos, it is a must-see for audiences who crave a deeper understanding of queer history, particularly in this moment when transgender lives are being weaponised for political capital. Tender and transgressive, this powerful untold story joins Disclosure and Born to Be (MIFF 2020) as a definitive chronicle of the ongoing struggle for queer recognition.
Sumptuous … Watching Casa Susanna feels like unearthing a precious treasure, a vital story of resilience and joy that was plucked from the ravages of time before being washed away forever.
Never-before-seen costumes, original sketches, interactive experiences and cinematic treasures from the icons of the silent era to classic Hollywood heroines and the stars of Bollywood blockbusters.
Show your MIFF ticket at ACMI's welcome desk to receive this special discount or book online with code MIFF15.
Our restaurant, bar and cafe in the heart of Fed Square features a seasonally driven menu developed by acclaimed Melbourne chef Karen Martini.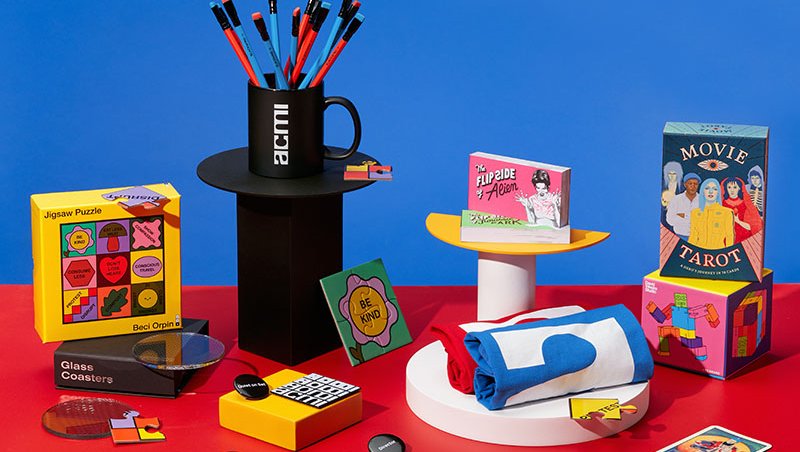 Melbourne's favourite shop dedicated to all things moving image. Every purchase supports your museum of screen culture.
Visitor guidelines, information on accessibility, amenities, transport, dining options and more.