The first ever African film to screen at Cannes, this richly detailed investigation of village life is a profound meditation on time, memory and community.
In the Senegalese village of Fad'jal – whose name translates as 'come and work' – cultural knowledge is transmitted orally at the foot of an 800-year-old baobab tree by griots (elders) to younger generations. Among myriad conversations, they discuss their difficulties tending to the land and living off their crops. Meanwhile, in a classroom at the local school, French-speaking children recite details of the history of France, a country far removed from their everyday experiences.
A key work of postcolonial cinema, the third film from Safi Faye, renowned as the Mother of African Cinema, is both an ethnographic love letter to the village her family came from and a cinéma vérité document of the daily lives, routines and rituals of its people, especially its women. Premiering at Cannes in 1979 and blending documentary footage, fictionalisations and oral folklore, Come and Work is a formidable, form-defying expression of political activism, placing French and Senegalese culture in conversation with each other and reinforcing the director's position as a vital voice for her community and her nation.
Masterly … A rare film which lets us see the world through the eyes of what we have designated as the Other
Never-before-seen costumes, original sketches, interactive experiences and cinematic treasures from the icons of the silent era to classic Hollywood heroines and the stars of Bollywood blockbusters.
Show your MIFF ticket at ACMI's welcome desk to receive this special discount or book online with code MIFF15.
Our restaurant, bar and cafe in the heart of Fed Square features a seasonally driven menu developed by acclaimed Melbourne chef Karen Martini.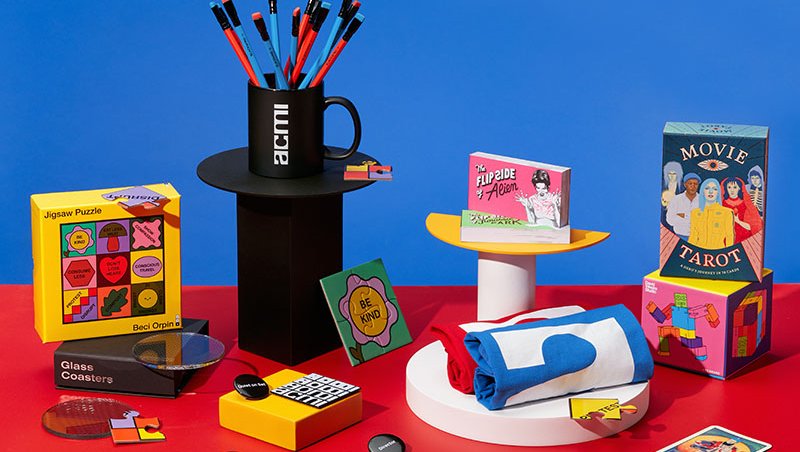 Melbourne's favourite shop dedicated to all things moving image. Every purchase supports your museum of screen culture.
Visitor guidelines, information on accessibility, amenities, transport, dining options and more.