From Cannes Directors' Fortnight comes a deliriously defiant, all-female reimagining of Conan the Barbarian that's feted to become a new cult classic.
Roaming the abyss of time and space, mutant hellhound Rainer (Elina Löwensohn, Amateur; Let the Corpses Tan, MIFF 2018) narrates the epic tale of Conann, a mythical warrior on a demonic journey through six different female incarnations – from stately queen to teenage slave, nether-realm wanderer to Bronx stuntwoman in the 1990s. At each brutally violent stage, she is destined for death at the hands of her older self, only to be reborn in another form and era.
Building on his midnight-movie gems The Wild Boys and After Blue, French director Bertrand Mandico delivers an impishly surreal and boundary-pushing riff on Robert E. Howard's mythical creation that's a world away from Arnold Schwarzenegger's oiled-up 80s rendition. And yet it manages to be even more gory, violent and gleefully camp. With cannibalism, kink and plenty of bloodletting, Conann is sure to please cult-movie fans, while its wildly shapeshifting narrative offers a defiantly female – and refreshingly queer – update of the classic barbarian myth.
An invitation to put decorum aside and savour a trippy filmmaker with an appetite for cult-classic cinema and transgressive art.
Never-before-seen costumes, original sketches, interactive experiences and cinematic treasures from the icons of the silent era to classic Hollywood heroines and the stars of Bollywood blockbusters.
Show your MIFF ticket at ACMI's welcome desk to receive this special discount or book online with code MIFF15.
Our restaurant, bar and cafe in the heart of Fed Square features a seasonally driven menu developed by acclaimed Melbourne chef Karen Martini.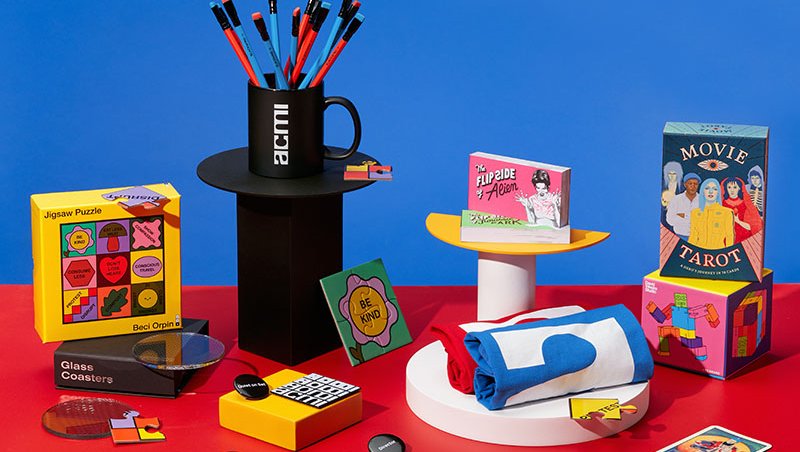 Melbourne's favourite shop dedicated to all things moving image. Every purchase supports your museum of screen culture.
Visitor guidelines, information on accessibility, amenities, transport, dining options and more.