Oscar-winning Amy and Senna (MIFF 2011) director Asif Kapadia fuses horror and expressionistic dance in this haunting ballet inspired by Woyzeck and Frankenstein.
On a remote Arctic research station, a captive creature (played by the English National Ballet's charismatic principal dancer Jeffrey Cirio) is unwittingly enlisted into a military program that subjects him to sinister experiments. Amid this turmoil, he finds himself enamoured with a cleaner, the only person who shows him kindness; together, these two outsiders dream of escape from their dystopian surrounds.
Originally conceived for the stage by award-winning British choreographer Akram Khan and inspired by Georg Büchner's classic play Woyzeck and Mary Shelley's Frankenstein, Creature is an expressive, dialogue-free performance of pure movement. Featuring camerawork as kinetic as the captured dancers, swooping and swerving to immerse the viewer in impassioned choreography, the film is also restricted – like predecessors Dogville and Pina – to a single setting, evoking a claustrophobia that acts as metaphor for state control and exploitation. The result is a singular cinematic experience at once spellbinding, tragic and deeply moving.
An immersive implosion of artistic forms out of which a new monster is born … Creature announces a new frontier for cinema.
Never-before-seen costumes, original sketches, interactive experiences and cinematic treasures from the icons of the silent era to classic Hollywood heroines and the stars of Bollywood blockbusters.
Show your MIFF ticket at ACMI's welcome desk to receive this special discount or book online with code MIFF15.
Our restaurant, bar and cafe in the heart of Fed Square features a seasonally driven menu developed by acclaimed Melbourne chef Karen Martini.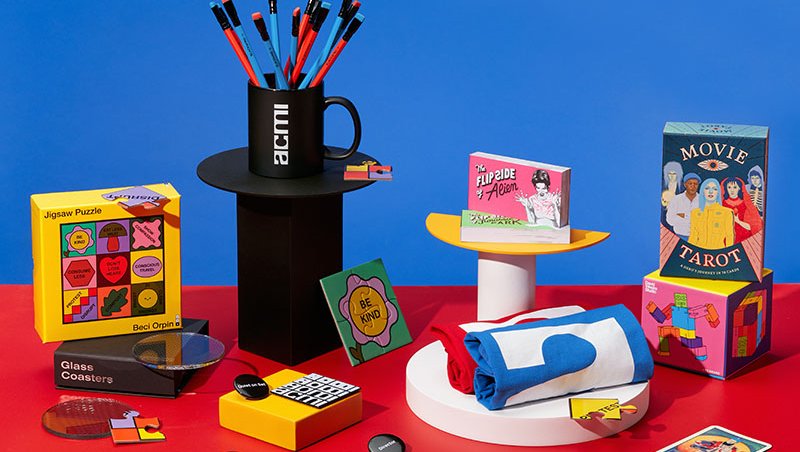 Melbourne's favourite shop dedicated to all things moving image. Every purchase supports your museum of screen culture.
Visitor guidelines, information on accessibility, amenities, transport, dining options and more.