Heed the call of the waves and dive headfirst into this innovative and visually resplendent Chinese animation.
Abandoned by her mother, Shenxiu is struggling with a deep sadness when she's shipped off to sea with her emotionally absent father and his new wife and child. One day, during a wild storm, Shenxiu is washed overboard. She awakens in a wondrous underwater world, where, guided by a 'hyjinx' – a mystical, shape-shifting creature she knows from her mum's songs – and accompanied by the motley crew of a subaquatic restaurant, Shenxiu embarks on an incredible odyssey to find the Eye of the Deep Sea … and, potentially, her missing mother too.
Director Tian Xiaopeng broke Chinese box office records with his previous animated hit, Monkey King: Hero Is Back, and looks set to do so again with Deep Sea, thanks in part to its truly stunning visuals – the result of an animation technique Tian calls "particle ink". Inspired by the Tang Dynasty ink washes that popularised the freehand brushwork style known as xieyi, this uniquely 21st-century method of animation layers billions of specks of 'digital dust' per scene to render its 3D creations. The effect is softer and more fluid than the hyper-realism favoured by 3D filmmakers such as James Cameron, resulting in vibrant, dreamlike visuals that blur and flow together in a kaleidoscope of colours and motion.
An absolutely ravishing Chinese anime that needs to be seen on the big screen … Offers a spectacular visual treat for younger viewers and a deeper more meaningful experience for mature audiences
Never-before-seen costumes, original sketches, interactive experiences and cinematic treasures from the icons of the silent era to classic Hollywood heroines and the stars of Bollywood blockbusters.
Show your MIFF ticket at ACMI's welcome desk to receive this special discount or book online with code MIFF15.
Our restaurant, bar and cafe in the heart of Fed Square features a seasonally driven menu developed by acclaimed Melbourne chef Karen Martini.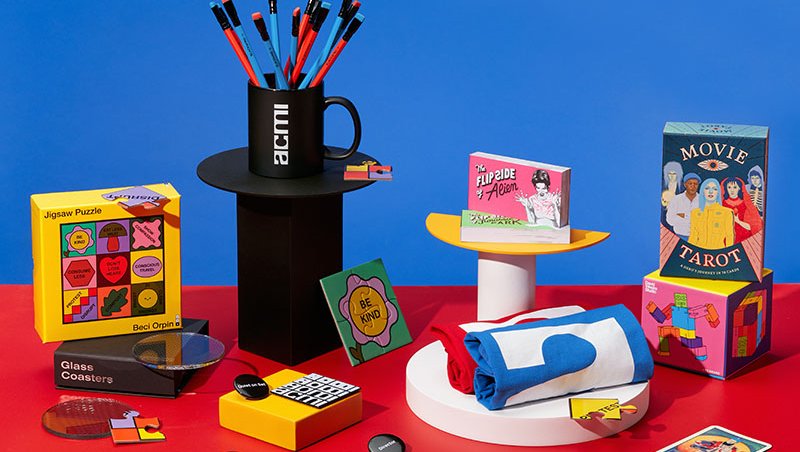 Melbourne's favourite shop dedicated to all things moving image. Every purchase supports your museum of screen culture.
Visitor guidelines, information on accessibility, amenities, transport, dining options and more.