Presented by MIFF
Deserts
Faouzi Bensaïdi
|
France, Germany, Morocco, Belgium
|
2023
|
Unclassified (18+)
In this Cannes Directors' Fortnight hit, two debt collectors face the absurdity of their jobs while dwarfed by the majestic Moroccan desert.
Mehdi and Hamid drive around Morocco's unforgiving arid landscapes, going from town to town in an attempt to extract loan payments from poverty-stricken villagers. In tattered blue suits and clutching big briefcases, they are out of place and out of step, bound only for futility. In the beginning, this fruitless task leads to nothing but hysterical and ridiculous misadventures. But when they cross paths with an enigmatic handcuffed stranger, whom they offer to deliver to the authorities, they find themselves on a mystical and unnerving path involving captivity and ill-fated romance.
Actor and director Faouzi Bensaïdi (A Thousand Months, MIFF 2003), who recently graced screens with supporting roles in It Must Be Heaven (MIFF 2019) and Sofia (MIFF 2018), has long been a stalwart of the festival scene, and he brings this wealth of experience to his latest film – a bold exemplar of subversion in its blend of the allegorical and the farcical. With Florian Berutti's widescreen cinematography capturing the terrain's vast and imposing alienation, Deserts emerges as a work of existential flair and bleak beauty.
"A brooding fable-like story of doomed love and wrongful imprisonment … combining moments of wry, impeccably choregraphed physical comedy with gentle absurdity." – Screen Daily
Never-before-seen costumes, original sketches, interactive experiences and cinematic treasures from the icons of the silent era to classic Hollywood heroines and the stars of Bollywood blockbusters.
Show your MIFF ticket at ACMI's welcome desk to receive this special discount or book online with code MIFF15.
Our restaurant, bar and cafe in the heart of Fed Square features a seasonally driven menu developed by acclaimed Melbourne chef Karen Martini.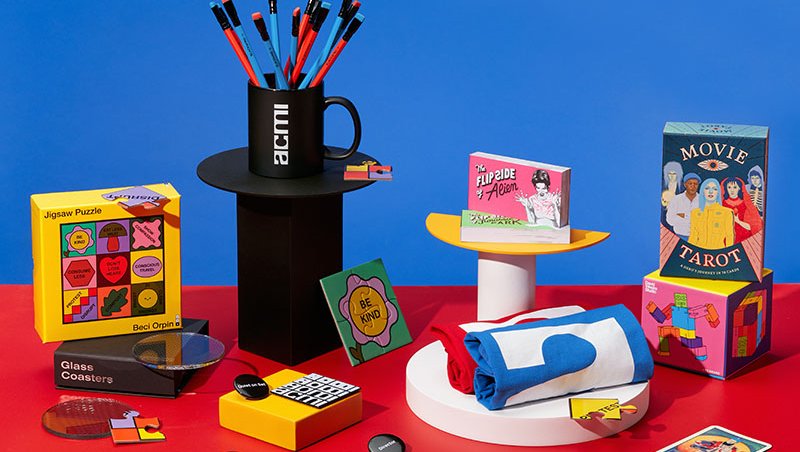 Melbourne's favourite shop dedicated to all things moving image. Every purchase supports your museum of screen culture.
Visitor guidelines, information on accessibility, amenities, transport, dining options and more.