Pioneering sexologist Shere Hite is rescued from the margins of history in this fascinating portrait from Academy Award–nominated documentarian Nicole Newnham.
Today, the knowledge we have about female pleasure is often treated as a given; in the 70s, however, many of these truths remained unknown or obscured. That was until feminist sexologist and former model Shere Hite published The Hite Report in 1976. This unprecedented survey on sexuality catalogued the experiences of thousands of American women and remains one of the bestselling nonfiction titles of all time. But unlike those of her feminist and gender-theorist contemporaries, Hite's colourful life and work have mysteriously vanished from cultural memory.
In her follow-up to the acclaimed documentary Crip Camp, Newnham unearths the story of a charismatic and glamorous trailblazer who was unfairly maligned and suppressed for her ideas. Narrated by Dakota Johnson (who also serves as executive producer), the film elegantly weaves together Hite's captivating life with the social climate of the era – one in which the sexual revolution was reshaping norms but which still wasn't ready for Hite's transgressive revelations.
Gripping [and] revelatory … Where other archive-reliant bio-docs can feel purely functional in form, Newnham crafts Disappearance like carefully stitched embroidery
Never-before-seen costumes, original sketches, interactive experiences and cinematic treasures from the icons of the silent era to classic Hollywood heroines and the stars of Bollywood blockbusters.
Show your MIFF ticket at ACMI's welcome desk to receive this special discount or book online with code MIFF15.
Our restaurant, bar and cafe in the heart of Fed Square features a seasonally driven menu developed by acclaimed Melbourne chef Karen Martini.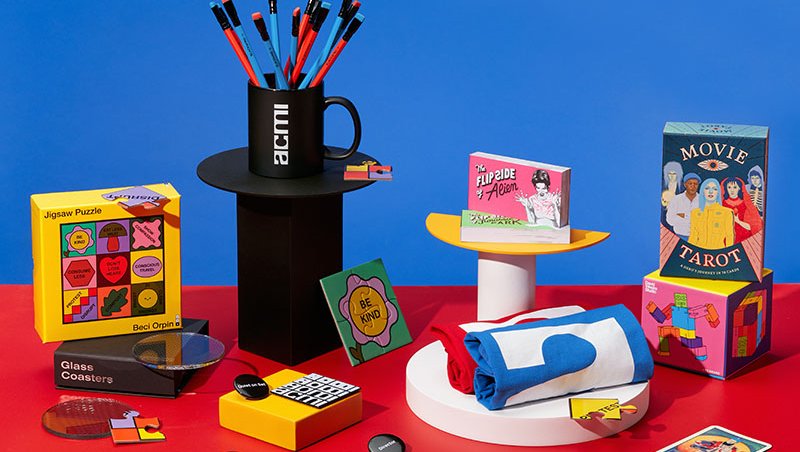 Melbourne's favourite shop dedicated to all things moving image. Every purchase supports your museum of screen culture.
Visitor guidelines, information on accessibility, amenities, transport, dining options and more.