If you like Hitchcock, you'll love Dario Argento's exhilarating 2005 homage to the Master of Suspense.
Giulio is a Rome film student obsessed with the work of Alfred Hitchcock. He spends his time watching movies and spying on his attractive neighbour, Sasha, who he discovers frequents the same video store as him; there, she captures Giulio's attention when she tries to borrow a Hitchcock film that is also sought by another customer. When a murder is committed in the building across from his, Giulio finds himself drawn deep into the investigation and at the centre of his own old-fashioned thrill ride.
Argento pays his respects to the director he has most often been compared to with this made-for-television title that riffs with style and smarts on Hitchcock's greatest hits, including Rear Window (MIFF 1984), Vertigo (MIFF 1984), Psycho and, most memorably, Strangers on a Train. The Italian auteur makes playful nods in the direction of German expressionist horror, too, to craft one of his most entertaining films, bursting with delights for cinephiles.
A light-toned, knowing pastiche of suspense clichés … [with] the bravado that makes Argento Argento.
Never-before-seen costumes, original sketches, interactive experiences and cinematic treasures from the icons of the silent era to classic Hollywood heroines and the stars of Bollywood blockbusters.
Show your MIFF ticket at ACMI's welcome desk to receive this special discount or book online with code MIFF15.
Our restaurant, bar and cafe in the heart of Fed Square features a seasonally driven menu developed by acclaimed Melbourne chef Karen Martini.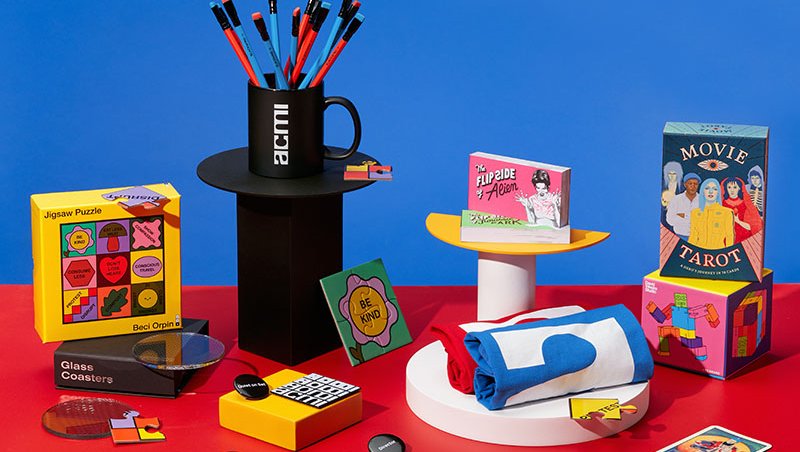 Melbourne's favourite shop dedicated to all things moving image. Every purchase supports your museum of screen culture.
Visitor guidelines, information on accessibility, amenities, transport, dining options and more.