This stirring Sundance Grand Jury Prize winner chronicles the love story of a Chilean couple navigating Alzheimer's disease.
Former journalist Augusto Góngora has dedicated his life to bringing the repressions and atrocities of Augusto Pinochet's dictatorship to light. He spent the 1970s and 80s making the harrowing events public, and subsequently fought against political forgetting so that everyday Chileans would know their history. But now, faced with his own faltering memory due to an Alzheimer's diagnosis, Góngora and his devoted wife, actress and former culture minister Paulina Urrutia, must work together to preserve his identity and recollections for as long as possible.
With sensitivity and humour, Oscar-nominated filmmaker Maite Alberdi (The Mole Agent; Tea Time, MIFF 2015) documents the couple adjusting to their new reality while deftly probing the complexities – both personal and societal – rooted in remembrance. Taking home the top prize of Sundance's World Cinema Documentary section, this poignant filmic collage interweaves archival material, home videos and television recordings, elegantly mirroring the fragmentary flow of reverie.
Heartbreak, hope and history play off each other to compelling effect … An intimate, understated and often wrenching portrayal of a couple under pressure.
Never-before-seen costumes, original sketches, interactive experiences and cinematic treasures from the icons of the silent era to classic Hollywood heroines and the stars of Bollywood blockbusters.
Show your MIFF ticket at ACMI's welcome desk to receive this special discount or book online with code MIFF15.
Our restaurant, bar and cafe in the heart of Fed Square features a seasonally driven menu developed by acclaimed Melbourne chef Karen Martini.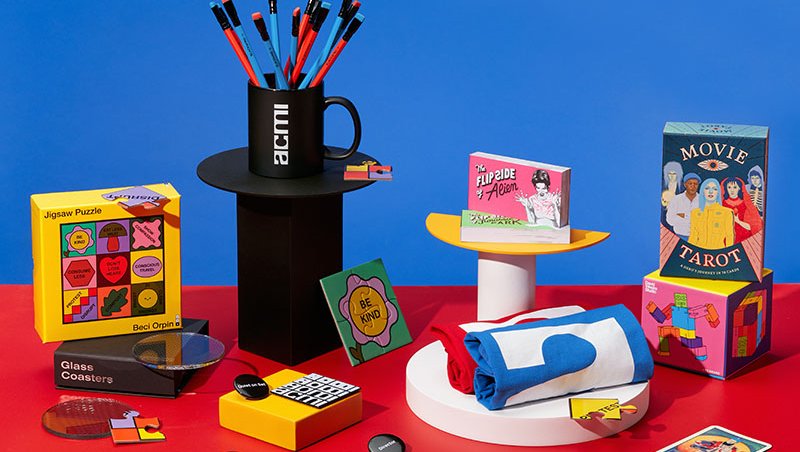 Melbourne's favourite shop dedicated to all things moving image. Every purchase supports your museum of screen culture.
Visitor guidelines, information on accessibility, amenities, transport, dining options and more.