Presented by MIFF
The Face of the Jellyfish
Melisa Liebenthal
|
Argentina
|
2022
|
Unclassified (15+)
In this Kafkaesque comedy for the selfie age, a woman must confront just what makes her identity her own after her face abruptly changes overnight.
Thirtysomething Marina wakes up one morning with a different face than the one she went to bed with. She doesn't recognise herself, and neither does anyone else who knows her – including her mother and grandmother. Marina begins to fret: Is she legally the same person if her features don't match those on her ID? Does she still have the same DNA? When doctors can't explain why this transformation has happened nor offer her a solution, she sets out on a quest to rediscover who she is.
With absurd, deadpan humour, The Face of the Jellyfish ingeniously maps a surreal existential crisis onto the everyday. Marina's mysterious dilemma reveals the centrality of the face to how we define human identity, especially in an age increasingly defined by the relationship between appearance and a multitude of screens. Interspersing live action with animation, biometric graphics and animal imagery, all held together by Inés Copertino's mesmerically eerie electronic score, this audacious film reflects on the nature of genetics, beauty and the self.
A puckish, high-concept comedy … Really quite profound.
Never-before-seen costumes, original sketches, interactive experiences and cinematic treasures from the icons of the silent era to classic Hollywood heroines and the stars of Bollywood blockbusters.
Show your MIFF ticket at ACMI's welcome desk to receive this special discount or book online with code MIFF15.
Our restaurant, bar and cafe in the heart of Fed Square features a seasonally driven menu developed by acclaimed Melbourne chef Karen Martini.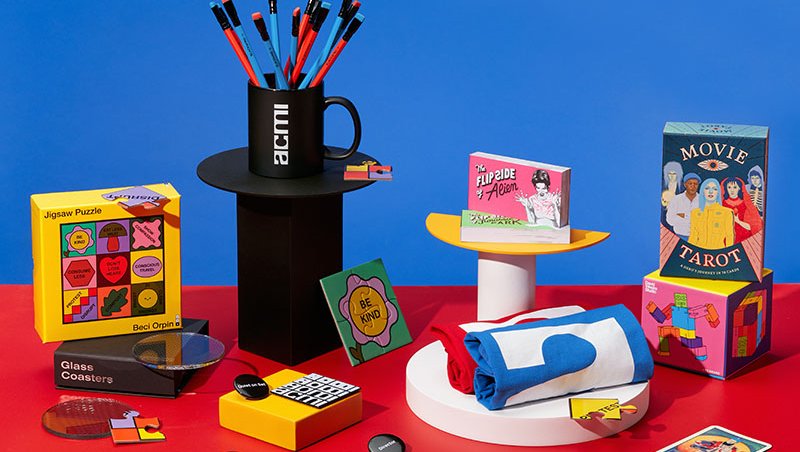 Melbourne's favourite shop dedicated to all things moving image. Every purchase supports your museum of screen culture.
Visitor guidelines, information on accessibility, amenities, transport, dining options and more.