A quirky and lesser-known piece of the Italian giallo maestro's tapestry, and a lesson in cinematic innovation.
Roberto, a drummer in a rock band, is being watched by a mysterious man. He follows the shady figure into a theatre, where a struggle ensues; Roberto accidentally stabs the knife-wielding stranger. The tussle is photographed by a masked witness, who begins to torment Roberto, and soon a cast of offbeat characters – from a flamboyant detective, Roberto's wife Nina and her alluring cousin, to a friend named "God" and a parrot called "Jerk-Off" – progressively intensify Roberto's guilt.
Screened in 1971, Dario Argento's final feature in the 'Animal' trilogy is a deft mosaic of cinematic flourishes: a hauntingly atmospheric score from Ennio Morricone; clever set pieces, including one that is memorably Hitchcockian; inventive camerawork, such as a shot from inside a guitar; and subjective, sometimes misleading points of view. Among the rarer titles of Argento's oeuvre, Four Flies on Grey Velvet was intended to be his last giallo film, though the master would no doubt soon return.
The inevitable stepping-stone between the more realistic gialli of his early films and the increasingly fantastical, baroque, and just plain weird films yet to come.
Never-before-seen costumes, original sketches, interactive experiences and cinematic treasures from the icons of the silent era to classic Hollywood heroines and the stars of Bollywood blockbusters.
Show your MIFF ticket at ACMI's welcome desk to receive this special discount or book online with code MIFF15.
Our restaurant, bar and cafe in the heart of Fed Square features a seasonally driven menu developed by acclaimed Melbourne chef Karen Martini.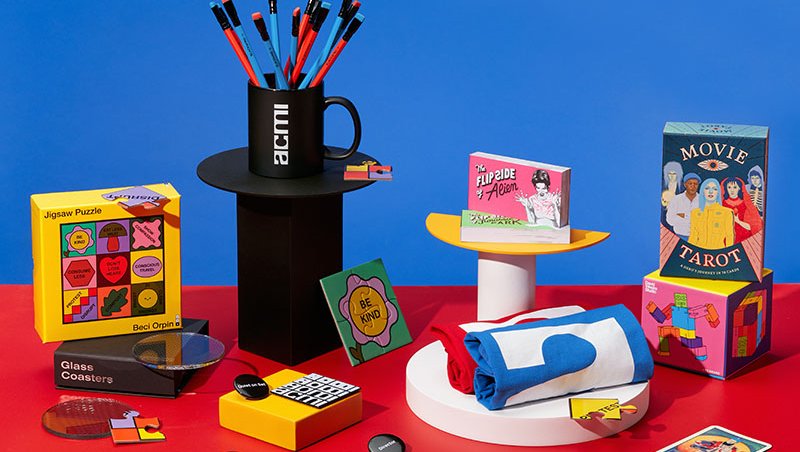 Melbourne's favourite shop dedicated to all things moving image. Every purchase supports your museum of screen culture.
Visitor guidelines, information on accessibility, amenities, transport, dining options and more.