Radical lesbians, radioactive fish lips and toxic cat food collide in this avant-garde sci-fi – a transgressive landmark of anarcho-satire and queer hacktivism.
In a post-apocalyptic New York City that has become a toxic waste dump, Claire and Shareen (Mississippi Masala's Sarita Choudhury) find themselves caught in a sinister conspiracy when their young daughter eats some contaminated fish, begins to glow with a radioactive sheen and suddenly vanishes. Could it be the doing of an ominous multinational corporation waging war on the working class? Who are the chaotic cable-TV hosts hawking sex toys with baby heads? And can a sushi chef turned hacker disrupt the system and help the marginalised fight back?
Taiwanese-born multimedia artist Shu Lea Cheang's wickedly funny, fiercely political debut helped to popularise the then-novel term 'hacktivism' upon its release in 1994 yet remains an underseen work of queer feminism – one whose whiplash rhythms and channel-surfing collage anticipate the splintered media landscape of our present. A tale of ghost ships, green cats and dreamlike erotica, Fresh Kill is a visionary work that mixes camp humour with radical dissertations on gender, climate, class and race.

This screening will be introduced by film critic Phoebe Chen (Artforum, Film Comment), and a panel discussion will follow the film.
A lethal comedy swimming through a torrent of toxic multinational treachery … [in] a trippy, extra-literary dimension, where Jorge Luis Borges' search for his 'Dreamtiger' intersects with lesbian-erotic flights into cyberspace.
Never-before-seen costumes, original sketches, interactive experiences and cinematic treasures from the icons of the silent era to classic Hollywood heroines and the stars of Bollywood blockbusters.
Show your MIFF ticket at ACMI's welcome desk to receive this special discount or book online with code MIFF15.
Our restaurant, bar and cafe in the heart of Fed Square features a seasonally driven menu developed by acclaimed Melbourne chef Karen Martini.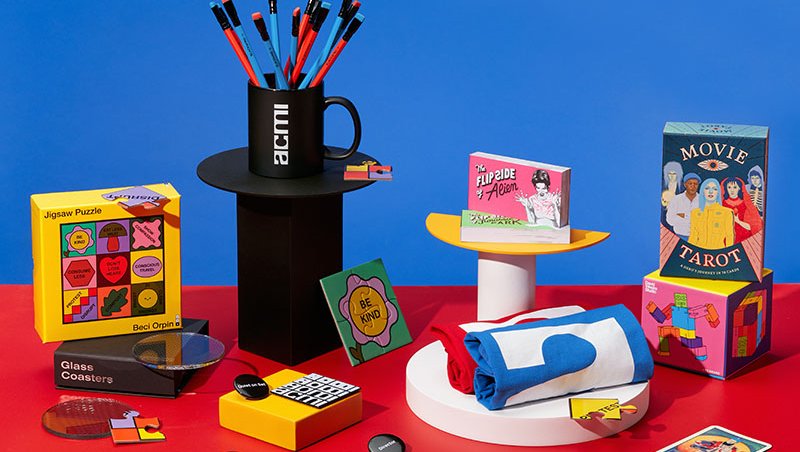 Melbourne's favourite shop dedicated to all things moving image. Every purchase supports your museum of screen culture.
Visitor guidelines, information on accessibility, amenities, transport, dining options and more.