Presented by MIFF
Godless: The Eastfield Exorcism
Australian premiere
Nick Kozakis
|
Australia
|
2022
|
Unclassified (18+)
Shot in Daylesford and Hepburn Springs, this rare Aussie take on the popular exorcism subgenre builds to a brutal finale you won't be able to excise from your mind.
Ron has been keeping a secret from his devout community: his wife Lara has been having delirious episodes. For help, he turns to Daniel, a so-called 'religious fixer' – a fancy way of saying he's an unofficial exorcist. Daniel has commodified his own cruelty and bloodlust, but so too does Ron manipulate his wife's situation for personal gain. Is Lara really possessed, or has she been hoodwinked by those with ulterior motives? As Ron now rallies the town behind him, the faith of all involved is brought into stark question.
Australian director Nick Kozakis is perhaps best known for his ARIA Award–nominated music videos for Tones and I. Here, he makes an impressive leap to features with a work that seizes well-worn exorcism tropes and radically inverts them – an achievement aided by a sterling local cast led by newcomer Georgia Eyers and Tim Pocock (X-Men Origins: Wolverine; Dance Academy). Toxic masculinity, the dangers of zealotry and the hypocrisy of institutions that believe in the Devil much more readily than they would believe a woman come under fire in this bracing film, a thrilling example of horror that exposes the wickedness in our midst.
Godless offers a depiction of religion where the ends always justify the means … A religious horror film where people – not monsters – are the ultimate danger.
Never-before-seen costumes, original sketches, interactive experiences and cinematic treasures from the icons of the silent era to classic Hollywood heroines and the stars of Bollywood blockbusters.
Show your MIFF ticket at ACMI's welcome desk to receive this special discount or book online with code MIFF15.
Our restaurant, bar and cafe in the heart of Fed Square features a seasonally driven menu developed by acclaimed Melbourne chef Karen Martini.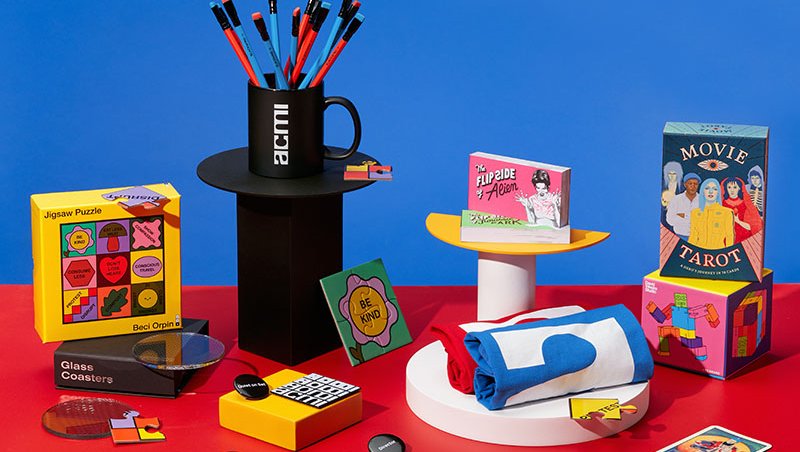 Melbourne's favourite shop dedicated to all things moving image. Every purchase supports your museum of screen culture.
Visitor guidelines, information on accessibility, amenities, transport, dining options and more.