Presented by MIFF
Hounds
Kamal Lazraq
|
Belgium, France, Morocco, Qatar, Saudi Arabia
|
2023
|
Unclassified (18+)
Bringing echoes of the Coen brothers and Quentin Tarantino to the mean streets of Morocco, this Cannes Un Certain Regard Jury Prize winner is not the Casablanca you think you know.
In Casablanca's hardened underbelly, Hassan and Issam will do whatever it takes to stay alive – even if it means abducting the rival of a local crime boss. But when they accidentally kill their prisoner midway through the job, father and son find themselves in over their heads. They need to get rid of the body, and fast, but deeply spiritual Hassan is keen to follow Islamic burial customs. Issam, meanwhile, just wants to survive the night and the various crooks coming their way.
Revisiting a theme first explored in his award-winning 2014 short The Man With a Dog, Kamal Lazraq's feature debut is an audacious noir thriller with an ironic and occasionally very dark undercurrent of farce. Working from his own tightly wound, impeccable screenplay, Lazraq has created a magnificently visualised genre film with an almost vérité sensibility; the moody lighting and Amine Berrada's beautiful camerawork enhance the magnetic intensity of non-professional actors Abdellatif Masstouri and Ayoub Elaïd. As the clock ticks and Hassan and Issam slip ever further into danger, the tension piles on towards a compelling, nail-biting finale.
Assured and energetic … A notably punchy debut, both visceral and confidently cavalier in its depiction of everyday underworld brutality, with a sharp, streetlit sense of place.
Never-before-seen costumes, original sketches, interactive experiences and cinematic treasures from the icons of the silent era to classic Hollywood heroines and the stars of Bollywood blockbusters.
Show your MIFF ticket at ACMI's welcome desk to receive this special discount or book online with code MIFF15.
Our restaurant, bar and cafe in the heart of Fed Square features a seasonally driven menu developed by acclaimed Melbourne chef Karen Martini.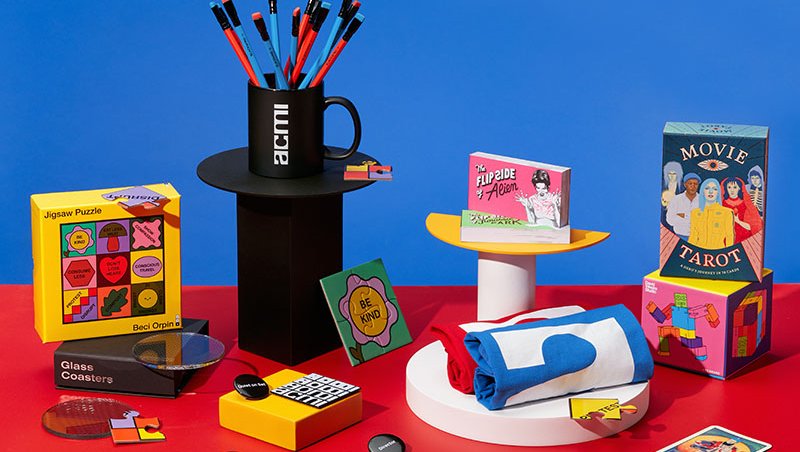 Melbourne's favourite shop dedicated to all things moving image. Every purchase supports your museum of screen culture.
Visitor guidelines, information on accessibility, amenities, transport, dining options and more.