Rachel Sennott (Bodies Bodies Bodies, MIFF 2022; Shiva Baby, MIFF 2020) shines in this formally ambitious – and, yes, funny – portrait of a stand-up comedian battling PTSD.
Three years ago, Sam was breaking out as a Toronto stand-up comedian while working part-time as an au pair. Now, something deeply traumatic has left her numb and isolated. Rebuffing the kindness of her fellow-comic housemates, she struggles to even shower, let alone write jokes and brave the stage. But when Brooke, the girl Sam once nannied, goes missing at age 14, Sam feels compelled to get involved in the search.
Gracefully playing a survivor, Sennott reveals the dramatic flipside of her lauded comedic talent. In this imaginative big-screen debut, TV comedy director Ally Pankiw (The Great; Feel Good; Shrill) immerses the viewer in Sam's shattered subjectivity, embracing the flashback as both narrative technique and trauma symptom. The character's memories of her time with Brooke's rich but dysfunctional family unfurl as fragments, with her intrusive thoughts in nightmarish voiceover. The resulting exploration of pain and recovery is complex, compassionate and, expertly, still leavened with humour.
This is undoubtedly Sennott's film … A must-watch in her filmography, allowing her to shed some layers to give a deeply moving and emotional performance.
Never-before-seen costumes, original sketches, interactive experiences and cinematic treasures from the icons of the silent era to classic Hollywood heroines and the stars of Bollywood blockbusters.
Show your MIFF ticket at ACMI's welcome desk to receive this special discount or book online with code MIFF15.
Our restaurant, bar and cafe in the heart of Fed Square features a seasonally driven menu developed by acclaimed Melbourne chef Karen Martini.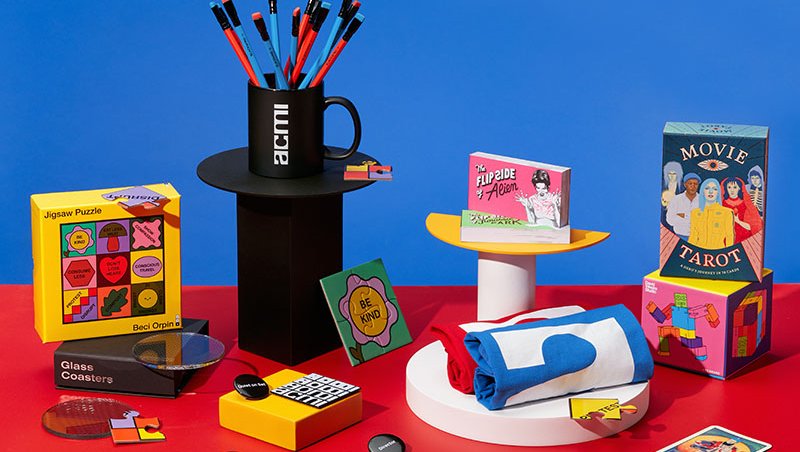 Melbourne's favourite shop dedicated to all things moving image. Every purchase supports your museum of screen culture.
Visitor guidelines, information on accessibility, amenities, transport, dining options and more.