Mark Coles Smith (Sweet As, MIFF Premiere Fund 2022; Mystery Road: Origin) faces down a traumatic event from his past in the hope of helping young First Nations men in the Kimberley.
Coles Smith, an actor and Nyikina man, grew up surrounded by the astounding beauty of the Kimberley. But there is deep heartache ingrained below the surface of this postcard-perfect landscape: the rate of suicide among the region's young First Nations men is alarmingly high. For Coles Smith, these terrible statistics – some of the most troubling in the world – are more than just numbers; his best friend tragically took his own life when they were in their 20s. Keeping Hope follows his intensely personal search for answers and, hopefully, solutions.
Following MIFF 2018's VR highlight Thalu: Dreamtime Is Now, Ngarluma director Tyson Mowarin returns to the festival with this eye-opening, empathetic account of an issue that is fast becoming an epidemic. Commissioned by National Indigenous Television (NITV), Keeping Hope presents community responses alongside insights from experts and Indigenous elders, while Coles Smith intimately guides viewers on the journey to understand the remorse and guilt that accompany the desire to celebrate those lost to suicide.
Never-before-seen costumes, original sketches, interactive experiences and cinematic treasures from the icons of the silent era to classic Hollywood heroines and the stars of Bollywood blockbusters.
Show your MIFF ticket at ACMI's welcome desk to receive this special discount or book online with code MIFF15.
Our restaurant, bar and cafe in the heart of Fed Square features a seasonally driven menu developed by acclaimed Melbourne chef Karen Martini.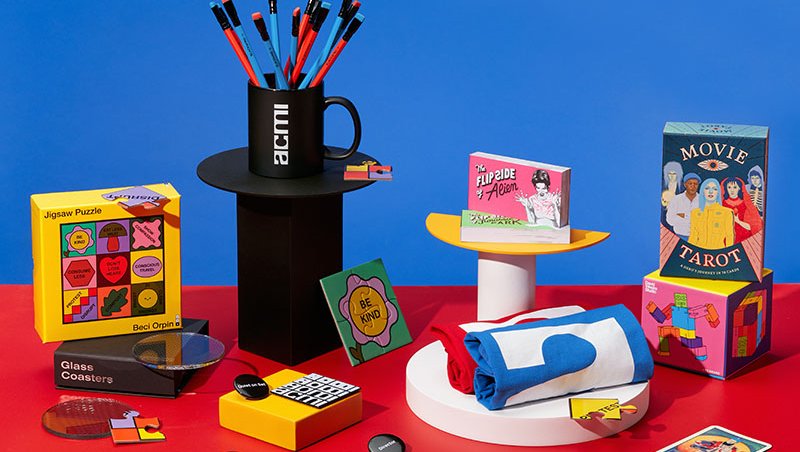 Melbourne's favourite shop dedicated to all things moving image. Every purchase supports your museum of screen culture.
Visitor guidelines, information on accessibility, amenities, transport, dining options and more.