Presented by MIFF
Late Night With the Devil
Colin Cairnes, Cameron Cairnes
|
Australia
|
2023
|
MA15+
The Aussie brothers behind 100 Bloody Acres (MIFF Premiere Fund 2012) mix frights and frivolity in recreating a 1970s talk show that goes straight to hell.
Jack Delroy is a syndicated late-night talk show host craving to be the next Johnny Carson. On the one-year anniversary of his wife's death (on Halloween night, of course), he returns to the airwaves with guests including a clairvoyant, a parapsychologist and the lone survivor of a satanic cult. Unbeknown to Jack, the trio is joined by a supernatural force seeking to haunt him until a climax so diabolical it would no doubt top the primetime charts.
Colin and Cameron Cairnes dove into footage of veterans like Carson, David Letterman, Don Lane and Dick Cavett to ensure Late Night With the Devil captures the flavour of the era's iconic late-night broadcasts. Presented as a lost recording of a fateful episode, this deviously fun twist on the genre features a standout leading turn from David Dastmalchian (The Dark Knight; Dune) and a cast that includes Fayssal Bazzi (Measure for Measure, MIFF Premiere Fund 2019) and Laura Gordon (Undertow, MIFF Premiere Fund 2019). The King of Horror himself, Stephen King, applauded the film following its SXSW premiere: "It's absolutely brilliant," he tweeted to his 7.1 million followers. "I couldn't take my eyes off it."
A hilarious, macabre throwback that's chaotic and bizarre and a hell of a lot of fun.
Never-before-seen costumes, original sketches, interactive experiences and cinematic treasures from the icons of the silent era to classic Hollywood heroines and the stars of Bollywood blockbusters.
Show your MIFF ticket at ACMI's welcome desk to receive this special discount or book online with code MIFF15.
Our restaurant, bar and cafe in the heart of Fed Square features a seasonally driven menu developed by acclaimed Melbourne chef Karen Martini.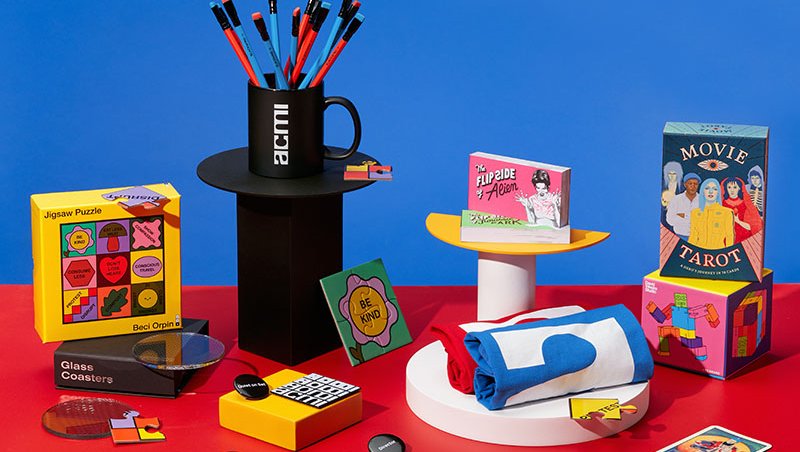 Melbourne's favourite shop dedicated to all things moving image. Every purchase supports your museum of screen culture.
Visitor guidelines, information on accessibility, amenities, transport, dining options and more.