Amat Escalante's long-awaited follow-up to The Untamed (MIFF 2016) is a searing, stunningly visualised crime thriller that lays bare the class conflict and vice within modern Mexico.
Residents of a rural town are protesting a new mine; while the project promises countless jobs, it's also likely to have harmful effects on the locals' health. When Mónica, the activist leading the charge, goes missing after police shut down the protest, her son Emiliano sets out to find answers. As clues lead him to the estate of a celebrated artist and his musician wife, Emiliano must ask himself: where does justice end and revenge start?
Escalante, who has won Best Director at both Cannes and Venice, reunites with his brother Martín (his co-writer on The Bastards, MIFF 2009) to present this scathing study of desperation and societal complicity. Enveloped in the shadowy nightscape conjured by DOP Adrian Durazo, actor Juan Daniel García Treviño (Robe of Gems, MIFF 2022; La Civil, MIFF 2021) plays stony-faced Emiliano with intimidating resolve – the tyrannised soul through which Escalante shows us his country's still-bleeding wounds.
Never-before-seen costumes, original sketches, interactive experiences and cinematic treasures from the icons of the silent era to classic Hollywood heroines and the stars of Bollywood blockbusters.
Show your MIFF ticket at ACMI's welcome desk to receive this special discount or book online with code MIFF15.
Our restaurant, bar and cafe in the heart of Fed Square features a seasonally driven menu developed by acclaimed Melbourne chef Karen Martini.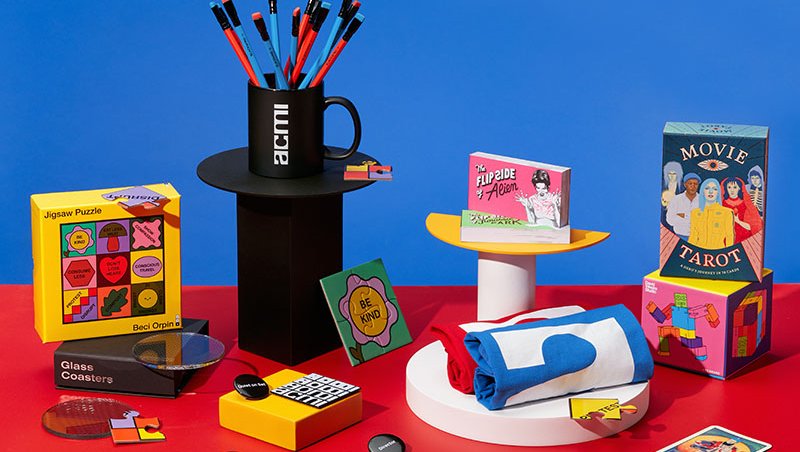 Melbourne's favourite shop dedicated to all things moving image. Every purchase supports your museum of screen culture.
Visitor guidelines, information on accessibility, amenities, transport, dining options and more.