This claustrophobic sci-fi thriller follows a disgraced journalist confronted with an unexplained artefact that may not be of this world, but is about to become the centre of hers.
Cast out and eager to salvage her reputation, an unnamed journalist retreats to her parents' house to work on a podcast about the paranormal and the unexplained. While researching, she learns about a retiree's encounter with a puzzling black brick, which appeared seemingly out of nowhere. A raft of similar anecdotes involving other black bricks then leads her down shadowy paths and to a desperate fixation on the truth behind the mysterious objects – until, one day, a sinister brick of her own appears.
Blending science fiction and thriller in his gripping feature debut, Matt Vesely (My Best Friend Is Stuck on the Ceiling, MIFF 2016) astutely crafts dramatic tension through constraint. Literalising the notion of confinement – evident here not just in the single setting but also in the fanatics' blinkered mindsets – the camera barely leaves the only onscreen character, played with expressive intensity by Lily Sullivan (Evil Dead Rise; Jungle, MIFF Premiere Fund 2017) in what is effectively a one-hander. Ramped up with Benjamin Speed's unsettling score, Monolith drip-feeds in ominous fashion before delivering its disturbing conclusion.
Monolith's science fiction elements slowly morph their way into horror … An intelligent, exquisitely mounted creeping nightmare of a film.
Never-before-seen costumes, original sketches, interactive experiences and cinematic treasures from the icons of the silent era to classic Hollywood heroines and the stars of Bollywood blockbusters.
Show your MIFF ticket at ACMI's welcome desk to receive this special discount or book online with code MIFF15.
Our restaurant, bar and cafe in the heart of Fed Square features a seasonally driven menu developed by acclaimed Melbourne chef Karen Martini.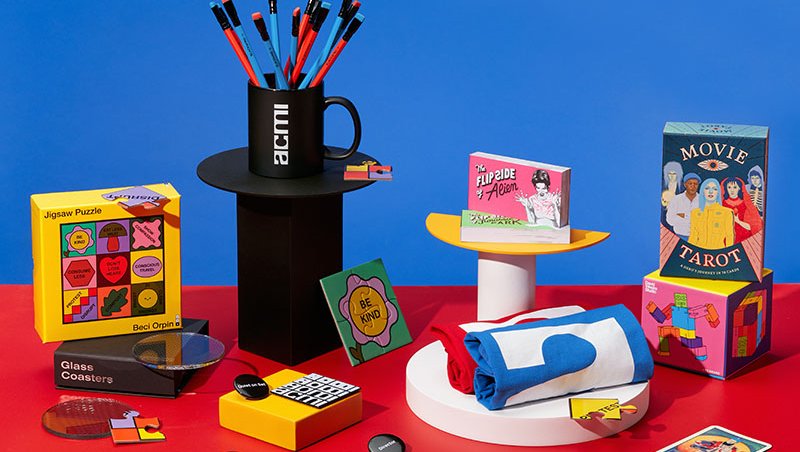 Melbourne's favourite shop dedicated to all things moving image. Every purchase supports your museum of screen culture.
Visitor guidelines, information on accessibility, amenities, transport, dining options and more.