Presented by MIFF
The Mother of All Lies
Asmae El Moudir
|
Egypt, Morocco, Qatar, Saudi Arabia
|
2023
|
Unclassified (15+)
Winner of Un Certain Regard's Best Director and L'Œil d'Or at Cannes, this Moroccan documentary sets out to untangle personal and national secrets.
Asmae El Moudir suspects that the one photograph of her as a girl isn't her at all. Without a visual archive through which to document her childhood, she asks her father to help build a model of the Casablanca suburb she grew up in, which she brings to life through interviews with family members, friends and neighbours. The autobiographical portrait that emerges shows how familial and historical deceptions become intertwined, revealing how the bread riots of 1981 – in which hundreds of protesting youths were murdered by police and militia – have been effaced from official histories.
Following her earlier work The Postcard – inspired by an image of her mother's childhood village – the documentarian again explores how people are shaped by the places they inhabit. But like in Rithy Panh's The Missing Picture (MIFF 2013), which used clay dioramas to visualise Khmer Rouge history, El Moudir's folksy, hand-crafted aesthetic also gestures towards a bloody history too brutal to represent literally. Unique, gripping and powerful, The Mother of All Lies bravely unearths a past that some, like the filmmaker's grandmother Zahra, would rather leave buried.
This intriguing, offbeat and personal documentary, which is part art installation, part group therapy session and part history lesson … is fresh, distinctive and very much its own entity.
Never-before-seen costumes, original sketches, interactive experiences and cinematic treasures from the icons of the silent era to classic Hollywood heroines and the stars of Bollywood blockbusters.
Show your MIFF ticket at ACMI's welcome desk to receive this special discount or book online with code MIFF15.
Our restaurant, bar and cafe in the heart of Fed Square features a seasonally driven menu developed by acclaimed Melbourne chef Karen Martini.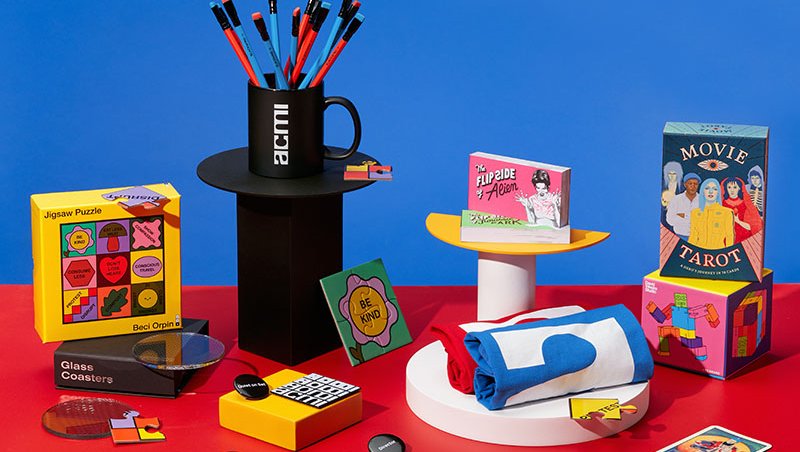 Melbourne's favourite shop dedicated to all things moving image. Every purchase supports your museum of screen culture.
Visitor guidelines, information on accessibility, amenities, transport, dining options and more.