In their quest to restore long-lost romance, two sisters learn that the course of true love never runs smoothly.
Mariko (the late, great Hideko Takamine) is in Kyoto caring for her ailing father. One day, she is startled to run into an old friend, Hiroshi, and discovers he once had feelings for her sister Setsuko that he failed to act on before moving to France. Sensing an opportunity to both connect with her taciturn sister and be rid of her quarrelsome brother-in-law, Mariko sets her heart on extricating Setsuko from a loveless marriage by rekindling this old flame. But escape isn't so easy within the strict confines of a traditional society.
Adapted from a popular novel by Jirō Osaragi, The Munekata Sisters is an exceedingly rare gem – now presented in a 4K restoration – from revered Japanese auteur Yasujirō Ozu (Tokyo Story, MIFF 2016; An Autumn Afternoon, MIFF 2011). Takamine's touching, spirited performance is complemented by arresting turns from Ken Uehara and Kinuyo Tanaka, who embody Hiroshi's kindness and Setsuko's confinement to poignant effect.  Straddling the silent-to-talkie divide, this accomplished work is all the more unique because it's one of only three Ozu films shot outside of the Shochiku studio to which the director's name is wedded.
Rigorous and exquisitely composed … Ozu manages to wrest profound emotion from convention.
Never-before-seen costumes, original sketches, interactive experiences and cinematic treasures from the icons of the silent era to classic Hollywood heroines and the stars of Bollywood blockbusters.
Show your MIFF ticket at ACMI's welcome desk to receive this special discount or book online with code MIFF15.
Our restaurant, bar and cafe in the heart of Fed Square features a seasonally driven menu developed by acclaimed Melbourne chef Karen Martini.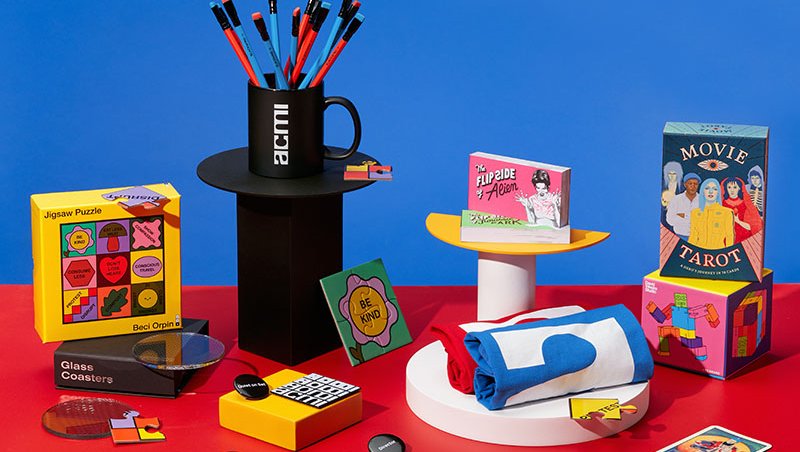 Melbourne's favourite shop dedicated to all things moving image. Every purchase supports your museum of screen culture.
Visitor guidelines, information on accessibility, amenities, transport, dining options and more.