Presented by MIFF
Neneh Superstar (Schools)
Australian Premiere
Ramzi Ben Sliman
|
France
|
2022
|
Unclassified (15+)
Put on your ballet shoes for this triumphant, feel-good tale of a 12-year-old Parisian dancer who overcomes the odds of institutional prejudice.
France's historic Paris Opera Ballet School is the place to train for any aspiring dancer, and the supremely gifted and socially disadvantaged Neneh dreams of one day attending it. When she finally gets there, however, she quickly discovers that her talent might not be enough in a school where Black students are subject to a different set of rules than everyone else – and where the mysterious, legendary headmistress is committed to upholding the institution of classical "white ballet".
This uplifting drama from the director of the Crystal Bear–nominated Ma révolucion features an irrepressible lead performance from breakout talent Oumy Bruni Garrel – the daughter of cinema stars Valeria Bruni Tedeschi and Louis Garrel – alongside French superstar Maïwenn (Polisse, MIFF 2011) as the dance school's intractable directress. A story of moxie and mettle, Neneh Superstar is a reminder to follow your dreams, face off against oppression and find your voice, no matter how many traditions you need to step on along the way.
Both heartfelt and bitterly honest about the truth behind so many lauded institutions … Garrel is incrediby kinetic.
Never-before-seen costumes, original sketches, interactive experiences and cinematic treasures from the icons of the silent era to classic Hollywood heroines and the stars of Bollywood blockbusters.
Show your MIFF ticket at ACMI's welcome desk to receive this special discount or book online with code MIFF15.
Our restaurant, bar and cafe in the heart of Fed Square features a seasonally driven menu developed by acclaimed Melbourne chef Karen Martini.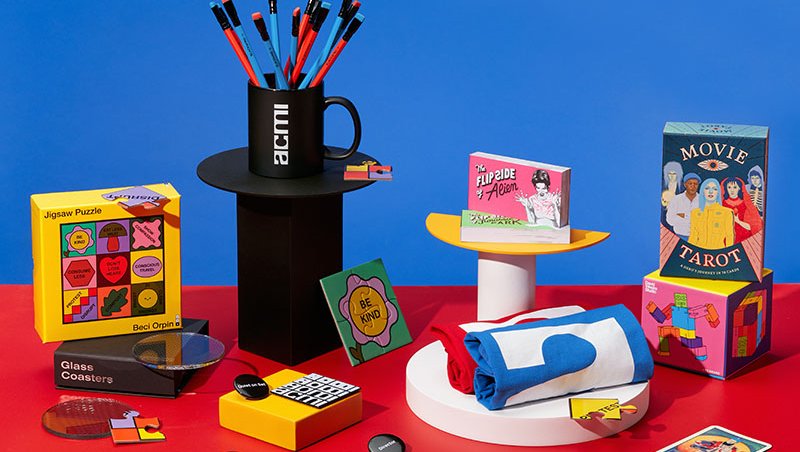 Melbourne's favourite shop dedicated to all things moving image. Every purchase supports your museum of screen culture.
Visitor guidelines, information on accessibility, amenities, transport, dining options and more.