Four Congolese people accused of practising sorcery forge very different spiritual paths in this electrifying Cannes award-winning cinematic mixtape.
Koffi has spent most of his life in Belgium. Now, he brings his pregnant fiancée Alice to visit his home country, Congo, hoping to reconnect with his family. Sadly, the superstitions that drove him away are unchanged: his mother still believes his port-wine birthmark is a sign of evil. Meanwhile, Koffi's younger sister Tshala (Eliane Umuhire, Neptune Frost, MIFF 2022) is torn between her liberated sexuality and her ambivalent pull towards traditional spirituality. And tutu-wearing gangster Paco has embraced and even monetised the sorcery stigma – as he grieves his sister's death, he makes psychedelic voyages into the spirit realm.
Congolese-Belgian hip-hop artist Baloji makes his feature directorial debut with this vivid, sensuous film that won the 2023 Un Certain Regard New Voice Prize at Cannes. With prodigious storytelling skill, Baloji wrestles genres and explodes the limits of onscreen realism as he explores themes of identity, memory and patriarchal trauma. While it occasionally recalls the satirical Zambian tale of I Am Not a Witch (MIFF 2017), this staggering, visionary work also alludes to a dangerous nostalgia in Congo for the 'authentic' folk beliefs that once legitimised Mobutu's murderous dictatorship – thereby acting as its own form of omen.
Draws upon folklore and the supernatural, blurring the boundaries between the past and the present, waking life, and the world of dreams … An undeniably beautiful film that is a prime showcase for Baloji's talents.
Never-before-seen costumes, original sketches, interactive experiences and cinematic treasures from the icons of the silent era to classic Hollywood heroines and the stars of Bollywood blockbusters.
Show your MIFF ticket at ACMI's welcome desk to receive this special discount or book online with code MIFF15.
Our restaurant, bar and cafe in the heart of Fed Square features a seasonally driven menu developed by acclaimed Melbourne chef Karen Martini.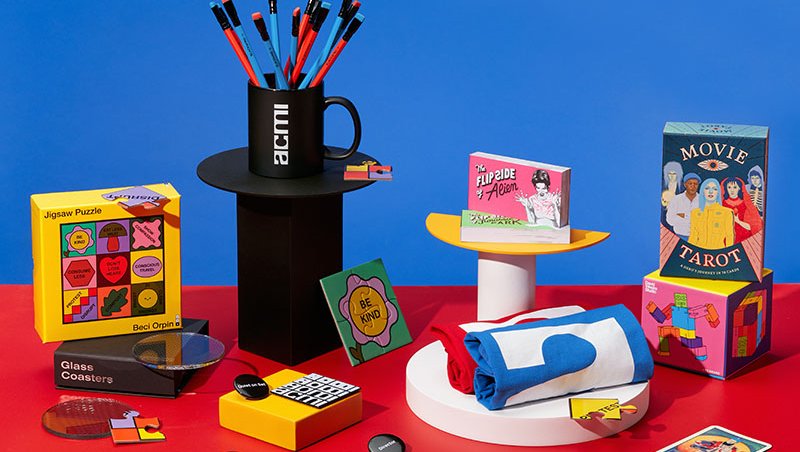 Melbourne's favourite shop dedicated to all things moving image. Every purchase supports your museum of screen culture.
Visitor guidelines, information on accessibility, amenities, transport, dining options and more.