Winner of the Berlinale's Golden Bear, this empathetic film invites viewers to spend time with the residents of a floating art-therapy centre in Paris.
Afloat on the Seine, moored by the Charles de Gaulle Bridge, the Adamant is an architect-designed vessel that doubles as a remarkable 'day care' centre. It welcomes patients of all ages and backgrounds seeking support for their mental health challenges, inviting them to enjoy a range of activities: sewing, writing, painting, jam-making, even just having a coffee. They are attended to by a team of specialists, including psychologists, occupational therapists and nurses, but patients and carers alike are encouraged to "build it up together".
Having spent time aboard the institution, director Nicolas Philibert (Each and Every Moment, MIFF 2019; La Maison de la Radio, MIFF 2013) emerges as an attentive witness. With methodical yet warm camerawork, he documents the daily experiences of the clientele-visitors with sensitivity instead of sentimentalism, and illuminates the endless potential of creativity to temper the pain of those all too often hidden from public view.
"Compassionate, intelligent and shrewdly observed … There is enormous warmth, sympathy and human curiosity in this film." – The Guardian
Never-before-seen costumes, original sketches, interactive experiences and cinematic treasures from the icons of the silent era to classic Hollywood heroines and the stars of Bollywood blockbusters.
Show your MIFF ticket at ACMI's welcome desk to receive this special discount or book online with code MIFF15.
Our restaurant, bar and cafe in the heart of Fed Square features a seasonally driven menu developed by acclaimed Melbourne chef Karen Martini.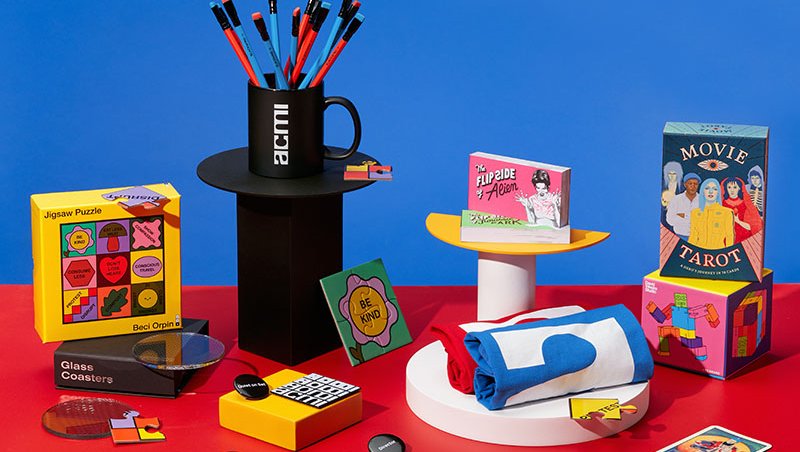 Melbourne's favourite shop dedicated to all things moving image. Every purchase supports your museum of screen culture.
Visitor guidelines, information on accessibility, amenities, transport, dining options and more.