After bringing bloodshed to a ballet school in Suspiria (also screening at MIFF 2023), the giallo maestro wreaks operatic havoc on a soprano tackling a Shakespeare adaptation.
Theatre folks consider it a curse to utter the title of Macbeth while staging a production of Shakespeare's historical tragedy, a superstition shared by their opera colleagues. Giussepi Verdi's reimagining of the play is similarly haunted by freak deaths and suspicious near-misses. Dario Argento embraced this spooky drama, wielding operatic flourishes for his extravagantly staged 1987 masterpiece that pits a naive young soprano understudy, thrust into the limelight, against a masked killer stalking the Parma Opera House.
Argento's most expensive production is a scream that soars on Gothic visuals and a startling score composed by Brian Eno in collaboration with Goblin keyboardist Claudio Simonetti and Rolling Stones bassist Bill Wyman. MIFF fans of the Italian horror king be warned: approach with care, or risk drawing the ire of the phantom of this Opera (which is distinct from 1998's The Phantom of the Opera, also screening as part of this year's retrospective). After all, misfortune – including a cast member's death – plagued this production, too, leading Argento to believe he himself hadn't escaped the Macbeth curse.
"A violent aria of memory, bad luck, the artistic drive and the horror of the stare." – Slant
Never-before-seen costumes, original sketches, interactive experiences and cinematic treasures from the icons of the silent era to classic Hollywood heroines and the stars of Bollywood blockbusters.
Show your MIFF ticket at ACMI's welcome desk to receive this special discount or book online with code MIFF15.
Our restaurant, bar and cafe in the heart of Fed Square features a seasonally driven menu developed by acclaimed Melbourne chef Karen Martini.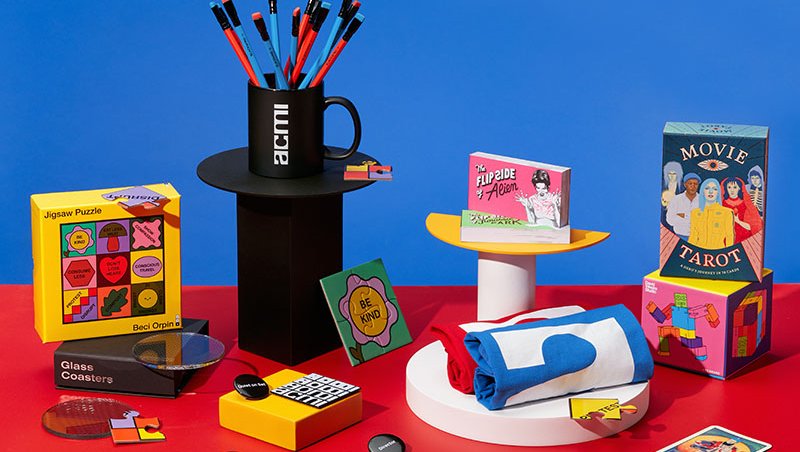 Melbourne's favourite shop dedicated to all things moving image. Every purchase supports your museum of screen culture.
Visitor guidelines, information on accessibility, amenities, transport, dining options and more.