Oozing blood, shapeshifting and a serial killer on the loose – Jennifer Reeder's high school body horror is a feminist-charged frenzy, starring Alicia Silverstone.
Something peculiar is going on with 17-year-old Jonny (up-and-comer Kiah McKirnan, who also appears in The Adults at this year's MIFF). Experiencing simultaneous nosebleeds with her face-morphing father, she's shipped off to stay with her austere aunt, Hildie. There, she learns more about her magical blood and shapeshifting abilities – known as 'forevering' – that also equip her with a form of hyper-empathy. Which is just as well, as girls at her new school are disappearing at the hands of a mask-wearing killer, and they've all been linked to the local jock.
Diving into full-on genre after wading in conceptually with 2019 feature Knives and Skin and the MIFF 2015–screening short Blood Below the Skin, Reeder here harnesses her penchant for gushing blood and kooky shapeshifting to once more examine society's often-harmful obsession with young women's bodies. In turn, taking inspiration from Catherine Deneuve's Miriam in The Hunger, a cleverly strange Silverstone stars as Hildie – a glamorously Gothic cherry on the blood-soaked cake – while the soundtrack comes courtesy of Nick Zinner of Yeah Yeah Yeahs.
A trip dripping in blood and atmosphere … Reeder has cemented her status as a horror doyenne.
Never-before-seen costumes, original sketches, interactive experiences and cinematic treasures from the icons of the silent era to classic Hollywood heroines and the stars of Bollywood blockbusters.
Show your MIFF ticket at ACMI's welcome desk to receive this special discount or book online with code MIFF15.
Our restaurant, bar and cafe in the heart of Fed Square features a seasonally driven menu developed by acclaimed Melbourne chef Karen Martini.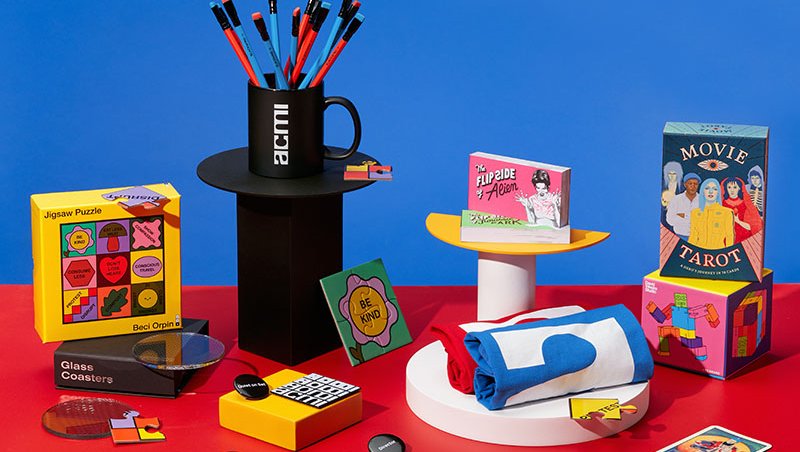 Melbourne's favourite shop dedicated to all things moving image. Every purchase supports your museum of screen culture.
Visitor guidelines, information on accessibility, amenities, transport, dining options and more.