There's no-one better to deliver an outré rendition of the Music of the Night than an underground maestro who loves mayhem and organ music.
You probably think you know this story, but Dario Argento's 1998 version has way more rats and telepathy. In it, an orphaned outcast who finds refuge among the rodents in the caverns beneath the Opéra de Paris grows up to become a genius composer. Having seduced beautiful young opera singer Christine, he promotes her career using a combination of threats and gory sabotage. But when the aristocratic Raoul also falls for Christine, the Phantom takes this rivalry to Gothic extremes.
Critics dropped Argento like a chandelier for his reimagining of Gaston Leroux's classic horror, but the Italian director deeply understood the story's absurdity as well as its grotesquerie. This is no tasteful Andrew Lloyd Webber romance: it's full of Argento's trademark lurid violence and equally visceral eroticism, juxtaposing aesthetic refinement with the deepest depravity. Naturally, the score by Ennio Morricone (the late subject of Ennio, MIFF 2022) is sublime, and the steampunk rat-catcher scene is unforgettable. In a perverse metatextual twist, Argento cast his daughter Asia as Christine. Meanwhile, a mask- and deformity-free, frequently nude Julian Sands plays the Phantom as an elven king turned feral poet.
Deliriously bonkers … Part Grand Guignol gorefest, part goofy opera buffa.
Never-before-seen costumes, original sketches, interactive experiences and cinematic treasures from the icons of the silent era to classic Hollywood heroines and the stars of Bollywood blockbusters.
Show your MIFF ticket at ACMI's welcome desk to receive this special discount or book online with code MIFF15.
Our restaurant, bar and cafe in the heart of Fed Square features a seasonally driven menu developed by acclaimed Melbourne chef Karen Martini.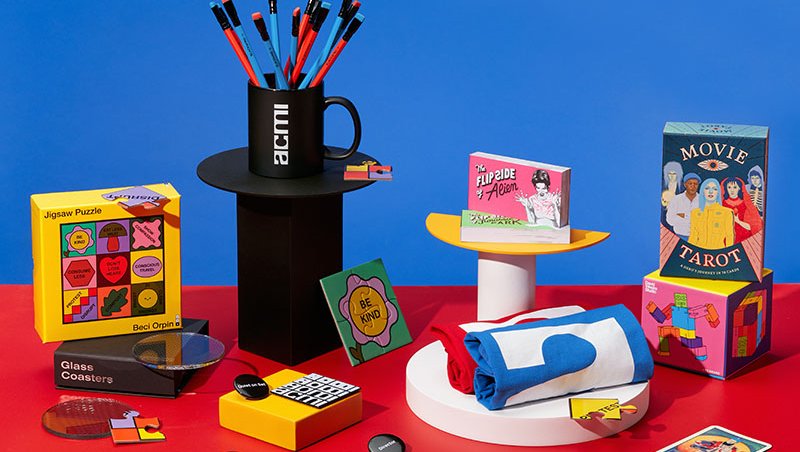 Melbourne's favourite shop dedicated to all things moving image. Every purchase supports your museum of screen culture.
Visitor guidelines, information on accessibility, amenities, transport, dining options and more.