When
See below for additional related events
Brazil's modern master returns with a haunting tribute to the filmgoing experience in this Cannes-touted documentary.
Early on in his latest audiovisual marvel, Kleber Mendonça Filho (Aquarius, MIFF 2016; Neighbouring Sounds, MIFF 2012) shows us a photograph of a ghost. A real ghost – or so he says. But this isn't an exploration of the paranormal; instead, Pictures of Ghosts is at once a touchingly personal journey through the filmmaker's life and the joys of cinephilia, and an acutely observed record of the role that cinemas played in the ethico-political evolution of Brazilian society.
Mixing archival footage, film clips and memoir, Mendonça charts the changes in societal norms around viewership and what it means for audiences when the very buildings in which we watch films crumble and become subsumed into the world around them. Blending the playfulness of Agnès Varda and the meditative approach of Tsai Ming-liang, the director keenly focuses on sound and the stunning architecture of his hometown of Recife – former cinemas turned into shopping malls and megachurches – constructing an ineradicable, decidedly big-screen masterpiece of memory and memorialisation.
A heartfelt love letter to filmmaking and film watching the world over … It's a pleasure to take a stroll with one of Brazil's most eclectic cineastes through the celluloid city that made him.
Never-before-seen costumes, original sketches, interactive experiences and cinematic treasures from the icons of the silent era to classic Hollywood heroines and the stars of Bollywood blockbusters.
Show your MIFF ticket at ACMI's welcome desk to receive this special discount or book online with code MIFF15.
Our restaurant, bar and cafe in the heart of Fed Square features a seasonally driven menu developed by acclaimed Melbourne chef Karen Martini.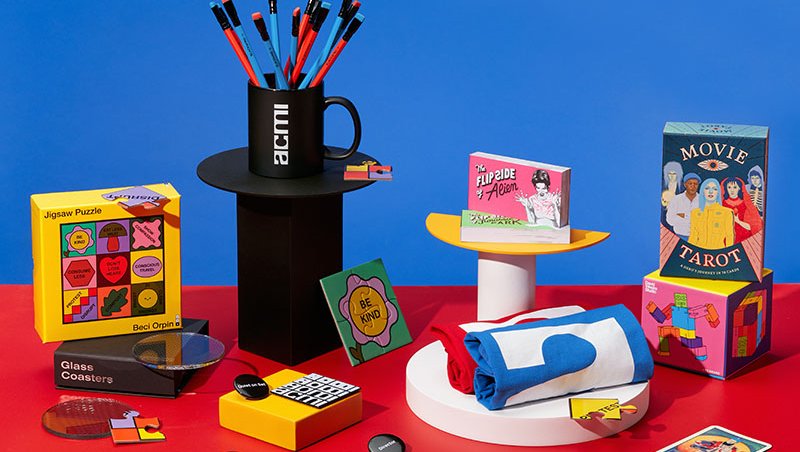 Melbourne's favourite shop dedicated to all things moving image. Every purchase supports your museum of screen culture.
Visitor guidelines, information on accessibility, amenities, transport, dining options and more.