Rainer Werner Fassbinder's iconic final film is a ravishing adaptation of Jean Genet's homoerotic classic about a deadly sailor on shore leave.
The swan song for New German Cinema's enfant terrible, this dreamlike adaptation of Genet's seminal novel Querelle of Brest unfolds in a highly stylised, wonderfully phallic French port. There, the titular beefcake sailor (Brad Davis, Chariots of Fire) decamps to a bar run by Madame Lysiane (Jeanne Moreau, Jules et Jim) and becomes embroiled in opium dealing, sex and murder. All the while, his superior, the lieutenant Seblon (Franco Nero), lurks and lusts after him.
Released in 1982 in the wake of Fassbinder's untimely death, aged just 37, Querelle was quite unlike anything the director had made before. The film divided critics (the New York Times called it "a mess"), while two of its songs, including Moreau's Oscar Wilde–riffing chanson 'Each Man Kills the Thing He Loves', were disgracefully nominated for Razzies. But this sui generis work that once existed as a seedy outlier on Fassbinder's acclaimed résumé has since emerged as one of his key works, admired for its bold, expressionistic design and lurid, ravishing homoeroticism.
Fassbinder invents a complex, voluptuous expressionism … His final act as an artist was to immortalize Genet on film with greater force than Genet himself.
Never-before-seen costumes, original sketches, interactive experiences and cinematic treasures from the icons of the silent era to classic Hollywood heroines and the stars of Bollywood blockbusters.
Show your MIFF ticket at ACMI's welcome desk to receive this special discount or book online with code MIFF15.
Our restaurant, bar and cafe in the heart of Fed Square features a seasonally driven menu developed by acclaimed Melbourne chef Karen Martini.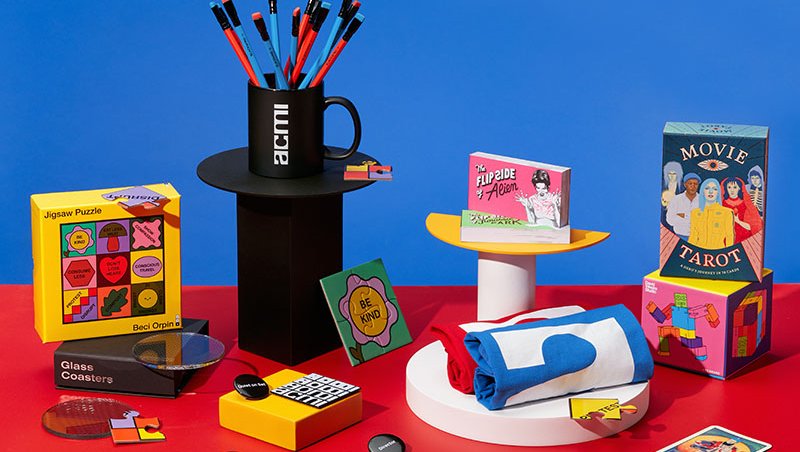 Melbourne's favourite shop dedicated to all things moving image. Every purchase supports your museum of screen culture.
Visitor guidelines, information on accessibility, amenities, transport, dining options and more.