Presented by MIFF
It's Raining in the House
Paloma Sermon-Daï
|
Belgium, France
|
2023
|
Unclassified (15+)
Winner of the French Touch Prize of the Jury at Cannes Critics' Week, this coming-of-age drama is a stirring social-realist fiction debut.
Seventeen-year-old Purdey and her brother Makenzy live in Belgium's Wallonia province. They spend their days swimming at the lake, a local haven for tourists and economic climbers, and avoiding their daily struggles at home: an erratic and absent mother, poverty, and the escalating spectre of adulthood. Confronted with the realities of pursuing her dreams or supporting her family through hard times, Purdey fantasises about a better life away from this society where her plight is becoming more and more common.
Paloma Sermon-Daï has cast her actual half-siblings in the lead roles, a choice that heightens the emotional stakes as her characters confront the challenges of socio-economic class from their ramshackle home (whose leaking roof gives the film its name). Building on her earlier work Petit Samedi, an award-winning documentary examining drug addiction as it affected her own mother and brother, It's Raining in the House is an eye-opening narrative breakthrough from an exciting directorial talent with echoes of the Dardennes and Ursula Meier (Sister, MIFF 2012; Home, MIFF 2008).
Combining a familiar 'last summer' coming-of-age story with a non-fiction sensibility to arresting effect, the filmmaker's intimate visual style effectively draws the viewer into the sealed-off world of the troubled protagonists.
Never-before-seen costumes, original sketches, interactive experiences and cinematic treasures from the icons of the silent era to classic Hollywood heroines and the stars of Bollywood blockbusters.
Show your MIFF ticket at ACMI's welcome desk to receive this special discount or book online with code MIFF15.
Our restaurant, bar and cafe in the heart of Fed Square features a seasonally driven menu developed by acclaimed Melbourne chef Karen Martini.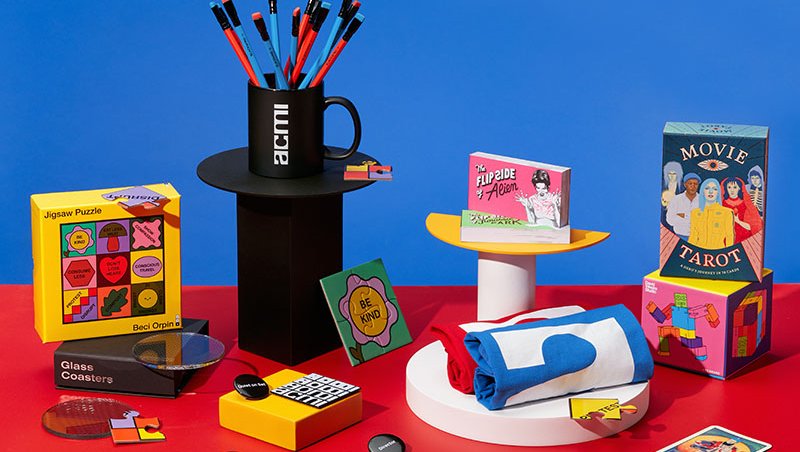 Melbourne's favourite shop dedicated to all things moving image. Every purchase supports your museum of screen culture.
Visitor guidelines, information on accessibility, amenities, transport, dining options and more.