Get lost with three women as they wander a town on the outskirts of Tokyo, whose discombobulating architecture mirrors the vastness of life.
Why are we here and where do we need to be? That's the question hanging unspoken over Japanese writer/director Yui Kiyohara's haunting follow-up to her similarly unmooring Our House (MIFF 2018). A uni student grieving the death of a friend explores the uniquely uniform streets of Tama New Town, a commuter district in the Greater Tokyo Area. Separately, a gas company's meter inspector helps an old man find his way home, and another woman follows a lost memory caught for eternity in a postcard. As we discover, there are ties that bind these roaming souls even as their paths do not cross.
Debuting at Japan's Pia Film Festival before screening at the Berlinale and New Directors/New Films, Remembering Every Night is a deeply personal work that distils the profound, inherently magical ephemerality of daily life. Kiyohara herself grew up in Tama, and here – working with cinematographer Yukiko Iioka (Wheel of Fortune and Fantasy, MIFF 2021) – she captures the area's sweeping, sometimes isolating geography through patient long takes. The idea of dislocation, and of losing yourself in the gentle flow of the everyday, forms the bones of this beautifully meditative film.
"Kiyohara's second feature does not cling to us, but rather flows before us, caressing us, only to evaporate shortly thereafter … A work that draws its roots from the spontaneity of life and its daily swirl." – Asian Movie Pulse
Never-before-seen costumes, original sketches, interactive experiences and cinematic treasures from the icons of the silent era to classic Hollywood heroines and the stars of Bollywood blockbusters.
Show your MIFF ticket at ACMI's welcome desk to receive this special discount or book online with code MIFF15.
Our restaurant, bar and cafe in the heart of Fed Square features a seasonally driven menu developed by acclaimed Melbourne chef Karen Martini.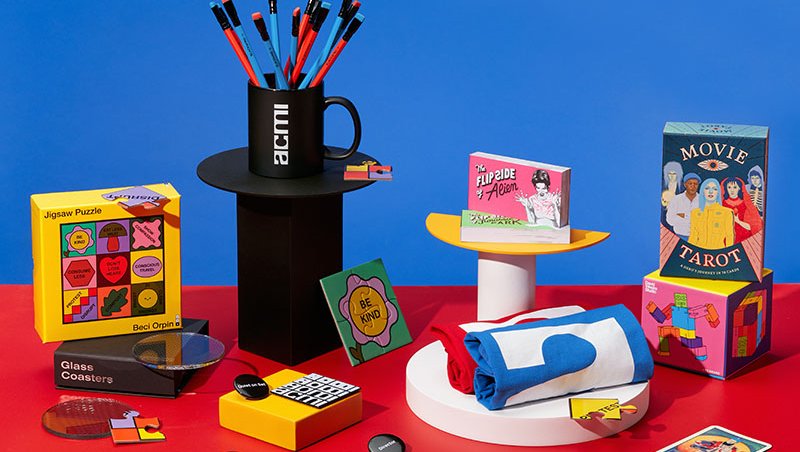 Melbourne's favourite shop dedicated to all things moving image. Every purchase supports your museum of screen culture.
Visitor guidelines, information on accessibility, amenities, transport, dining options and more.