Man Ray's classic shorts are reimagined for their 100th anniversary alongside an ecstatic soundtrack from SQÜRL members Jim Jarmusch and Carter Logan.
Renowned for his iconic photography, surrealist artist Man Ray was also a trailblazer of experimental cinema. His textural rayographs came to life in his groundbreaking 1923 debut Return to Reason – pre-empting the avant-garde touchstones of Fernand Léger (Mechanical Ballet), Marcel Duchamp (Anemic Cinema) and Luis Buñuel (Un chien andalou, MIFF 1956) – before pioneering the "cinépoème" in Emak Bakia (1926), The Starfish (1928) and The Mysteries of the Chateau of Dice (1929).
A century on, the prescience of Man Ray's vision becomes clear in these stunning 4K restorations, presented here in a feature-length continuum. Accompanied by a psychedelic composition from SQÜRL – cult director Jarmusch's musical side project, originally formed in 2009 to score his film The Limits of Control and winning the Cannes Soundtrack Award in 2013 for Only Lovers Left Alive – these works' improvised soundscape invokes the radical spirit of what Man Ray described as "automatic cinema". Perhaps the artist himself says it best: "What I offered to the public was … a way of thinking as well as of seeing."
A dive into Man Ray's surrealist and dreamlike world… extend[ing] his experimentation with photography to the moving image, playing with chance and light.
When
See below for additional related events
Rating
Unclassified (15+)
Never-before-seen costumes, original sketches, interactive experiences and cinematic treasures from the icons of the silent era to classic Hollywood heroines and the stars of Bollywood blockbusters.
Show your MIFF ticket at ACMI's welcome desk to receive this special discount or book online with code MIFF15.
Our restaurant, bar and cafe in the heart of Fed Square features a seasonally driven menu developed by acclaimed Melbourne chef Karen Martini.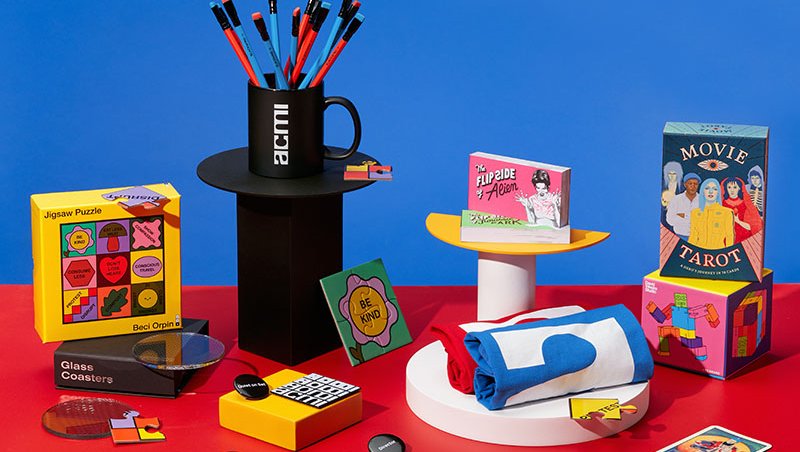 Melbourne's favourite shop dedicated to all things moving image. Every purchase supports your museum of screen culture.
Visitor guidelines, information on accessibility, amenities, transport, dining options and more.