In this beautifully bittersweet hand-drawn ode to friendship, a dog must find new meaning when misfortune separates him from his robot buddy.
In an animated alternate-reality 1980s New York City, lonely but enterprising Dog decides to build himself a companion via mail order. In no time, Dog and his new pal Robot become inseparable, strolling around Manhattan and rollerblading in Central Park to the tune of Earth, Wind & Fire. But one day, an unforeseen incident sees Robot rusted and abandoned in the sand. Will the pair find their way back to each other?
Spanish filmmaker Pablo Berger captivated MIFF audiences in 2013 with his imaginative film Blancanieves, a live-action, feminist revamp of Snow White set within a bullfighting ring. This visionary vein returns in his Cannes-premiering debut animation, lovingly adapted from Sara Varon's award-winning graphic novel, in which he uses a meticulous 2D style to capture the buzz and colour of the Big Apple and its many animal inhabitants. But this vivid sensorial work is no Zootopia; with charmingly deadpan comedy, no dialogue and a forthright acceptance of how life can change in a second, Robot Dreams offers a heartfelt musing on friendship, loss and the timelessness of love.
One of the loveliest movies that you will see this year, animated or otherwise
Never-before-seen costumes, original sketches, interactive experiences and cinematic treasures from the icons of the silent era to classic Hollywood heroines and the stars of Bollywood blockbusters.
Show your MIFF ticket at ACMI's welcome desk to receive this special discount or book online with code MIFF15.
Our restaurant, bar and cafe in the heart of Fed Square features a seasonally driven menu developed by acclaimed Melbourne chef Karen Martini.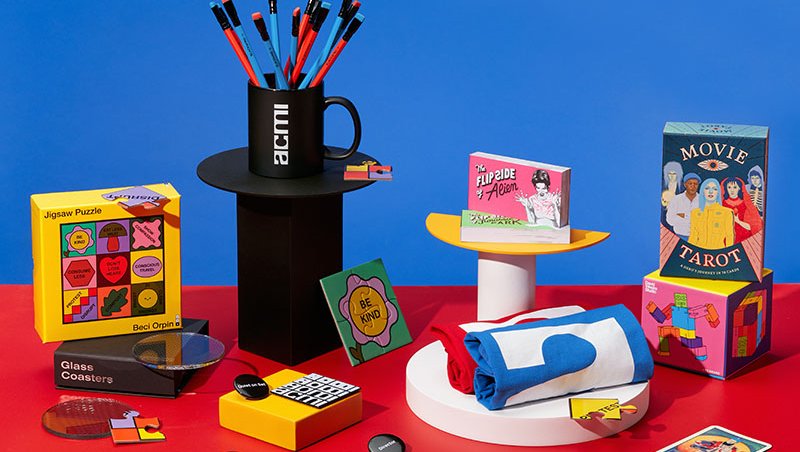 Melbourne's favourite shop dedicated to all things moving image. Every purchase supports your museum of screen culture.
Visitor guidelines, information on accessibility, amenities, transport, dining options and more.