David Cronenberg, Baz Luhrmann, Claire Denis and a host of major directors discuss the future of cinema in this riveting sequel to Wim Wenders's 1982 classic.
In Room 666, Wenders (Perfect Days and Anselm, MIFF 2023) sat down at Cannes with a who's who of contemporary filmmakers, from Steven Spielberg to Jean-Luc Godard, to muse on the state of cinema – which was then experiencing something of a crisis thanks to the rise of home video. Thirty years later, actor and director Lubna Playoust (The French Dispatch) gathered 30 prominent filmmakers at Cannes for a sequel, asking each of them to reflect on the fate of the silver screen in the age of streaming and quickly churned content.
Seated in a hotel room with a TV to replicate Wenders's original setup, luminaries including Asghar Farhadi (A Separation, MIFF 2011), Ruben Östlund (Triangle of Sadness, MIFF 2022), Lynne Ramsay (You Were Never Really Here, MIFF 2018) and Olivier Assayas (Personal Shopper, MIFF 2016), along with Cronenberg, Luhrmann, Denis and Wenders himself, offer a fascinating diversity of thoughts – from wary to hopeful to amusingly indifferent – on a medium in the midst of sociological and technological flux. The result is an unmissable, endlessly thought-provoking symposium on the 'Where to?' and 'What's next?' of today's screen landscape.
Offer[s] insights that are both memorable and memeable … Room 999 fulfills the promise of being able to see a different side of things when opinions range so vastly but the underlying passion is shared by all.
Never-before-seen costumes, original sketches, interactive experiences and cinematic treasures from the icons of the silent era to classic Hollywood heroines and the stars of Bollywood blockbusters.
Show your MIFF ticket at ACMI's welcome desk to receive this special discount or book online with code MIFF15.
Our restaurant, bar and cafe in the heart of Fed Square features a seasonally driven menu developed by acclaimed Melbourne chef Karen Martini.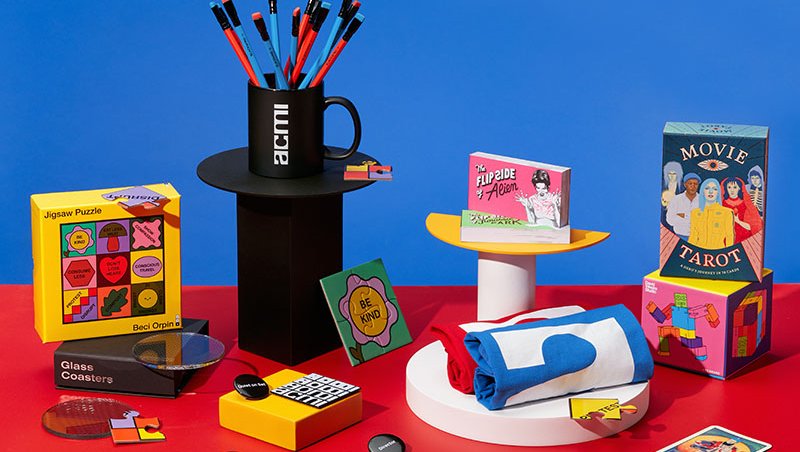 Melbourne's favourite shop dedicated to all things moving image. Every purchase supports your museum of screen culture.
Visitor guidelines, information on accessibility, amenities, transport, dining options and more.