This beguiling tale of a middle-aged man who's lost his bearings doubles as a charming meditation on the frayed bonds of family.
Families can be fraught, but for fortysomething food critic Gu Wentong, the topic is particularly spicy. Living in disarray, he ponders what life might have been like if he'd kept in touch with his estranged father, who was banished from the house when he was a child. For his part, Wentong is divorced, so his own daughter is under the care of his withering sister. But when word comes that Dad may be living in the seaside town of Beidaihe, a healing opportunity appears – especially if Wentong can channel the spontaneity of his younger photographer colleague.
This lilting gem from Chinese-Korean novelist turned filmmaker Zhang Lu (A Quiet Dream, MIFF 2017) debuted in competition at the 2023 Berlinale. It deftly folds a complicated history into a deceptively simple tale of lost souls making their way back to the centre, beginning at the 13th-century Buddhist temple in Beijing's Xicheng district – which, intriguingly, seems to cast no shadow – that gives this film its title. There's a hint of Ryūsuke Hamaguchi's Drive My Car (MIFF 2021) to this wryly sweet, slow-burn beauty.
A perfectly paced and intricately structured film, The Shadowless Tower pulls off the intoxicating trick of making the world feel smaller and more intimate than it first appears.
Never-before-seen costumes, original sketches, interactive experiences and cinematic treasures from the icons of the silent era to classic Hollywood heroines and the stars of Bollywood blockbusters.
Show your MIFF ticket at ACMI's welcome desk to receive this special discount or book online with code MIFF15.
Our restaurant, bar and cafe in the heart of Fed Square features a seasonally driven menu developed by acclaimed Melbourne chef Karen Martini.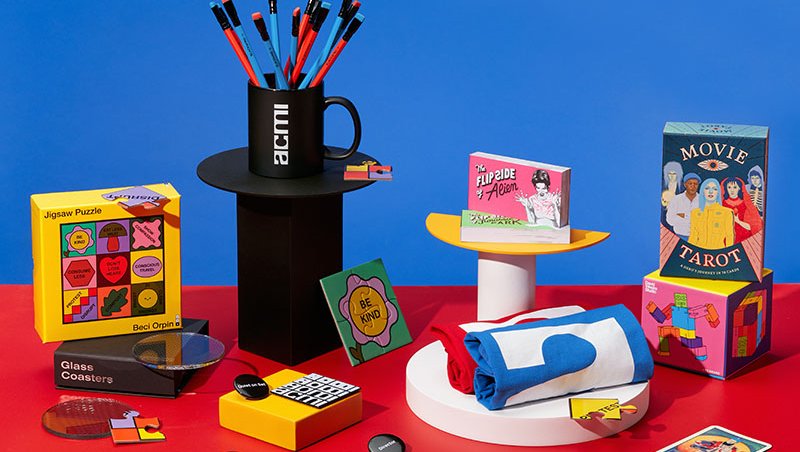 Melbourne's favourite shop dedicated to all things moving image. Every purchase supports your museum of screen culture.
Visitor guidelines, information on accessibility, amenities, transport, dining options and more.