Presented by MIFF
Squaring the Circle (The Story of Hipgnosis)
Anton Corbijn
|
UK
|
2022
|
Unclassified (15+)
Music video auteur, revered photographer and Control (MIFF 2007) director Anton Corbijn takes history for a spin as he demystifies the vinyl record artwork of the masters.
Travel back to the golden era of 1970s rock 'n' roll and ask, "What makes a great album cover?" Corbijn's music roots are put to exceptional use here as he explores the world of Hipgnosis, whose work graced the LPs and the gatefolds of Pink Floyd, Black Sabbath, Led Zeppelin, AC/DC, Peter Gabriel and so many more. From the streets of Cambridge to the displays of museums and record collections all over the world, Squaring the Circle goes behind the music and investigates what gave the endearing excessiveness of 70s aesthetics such a lasting legacy.
Featuring wall-to-wall musicians as talking heads – including Paul McCartney (The Beatles), Jimmy Page and Robert Plant (Led Zeppelin), David Gilmour and Roger Waters (Pink Floyd), and Noel Gallagher (Oasis) – this encyclopaedic showcase is a must for anybody who misses the days when you could just judge a record by its cover. Whether you're a music-loving vinyl collector or just a geek for graphic design, Squaring the Circle is a nostalgia-fuelled, one-of-a-kind opportunity to travel to the dark side of the moon and experience these artistic marvels on the big screen.
The stuff of music legend … By applying the same fastidious attention to detail which has made his film work so engaging, Corbijn explores the music industry in a time of artwork excess.
Never-before-seen costumes, original sketches, interactive experiences and cinematic treasures from the icons of the silent era to classic Hollywood heroines and the stars of Bollywood blockbusters.
Show your MIFF ticket at ACMI's welcome desk to receive this special discount or book online with code MIFF15.
Our restaurant, bar and cafe in the heart of Fed Square features a seasonally driven menu developed by acclaimed Melbourne chef Karen Martini.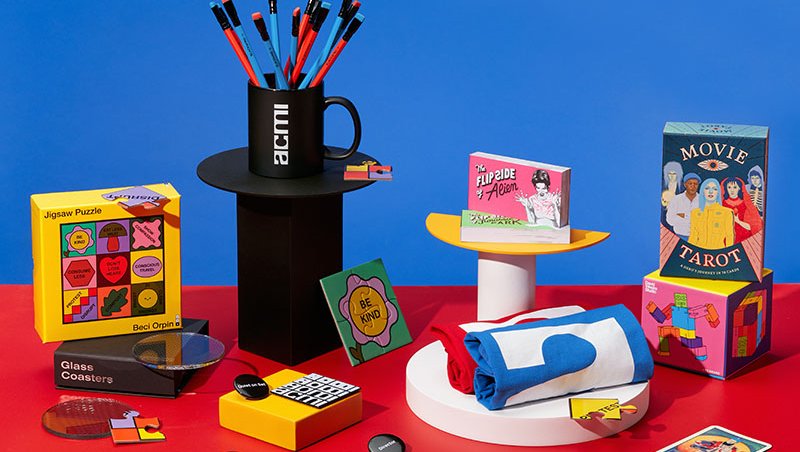 Melbourne's favourite shop dedicated to all things moving image. Every purchase supports your museum of screen culture.
Visitor guidelines, information on accessibility, amenities, transport, dining options and more.