In this affecting Melbourne-set queer drama, a teenager's coming of age is complicated by an unexpected sexual awakening.
On the surface, 17-year-old Leo lives a typical life within a working-class family in Melbourne's outer suburbs. At school, he also enjoys the 'safety' of popularity and the respect of his peers. But beneath that projected persona lie questions around desire and sexuality: he is blindsided by his growing attraction to his best friend, Boof. Amid heteronormative pressures from all sides, will Leo be able to embrace this newfound aspect of his identity and come into his own?
Sunflower is a delicate marvel of low-budget independent local filmmaking, with sumptuous cinematography and energetic performances from lead Liam Mollica (Nowhere Boys) and supporting cast Luke J. Morgan, Elias Anton (Of an Age, MIFF Premiere Fund 2022) and Olivia Fildes. For his feature debut, writer/director Gabriel Carrubba – himself from suburban Melbourne – set out to create a film that would "give queer teenagers hope, to show them that they're not alone"; with this tender and poignant story of self-acceptance, he makes good on that promise.
Stirring and personal … A sensual and intimate character study from an exciting new voice in queer and Australian cinema.
Never-before-seen costumes, original sketches, interactive experiences and cinematic treasures from the icons of the silent era to classic Hollywood heroines and the stars of Bollywood blockbusters.
Show your MIFF ticket at ACMI's welcome desk to receive this special discount or book online with code MIFF15.
Our restaurant, bar and cafe in the heart of Fed Square features a seasonally driven menu developed by acclaimed Melbourne chef Karen Martini.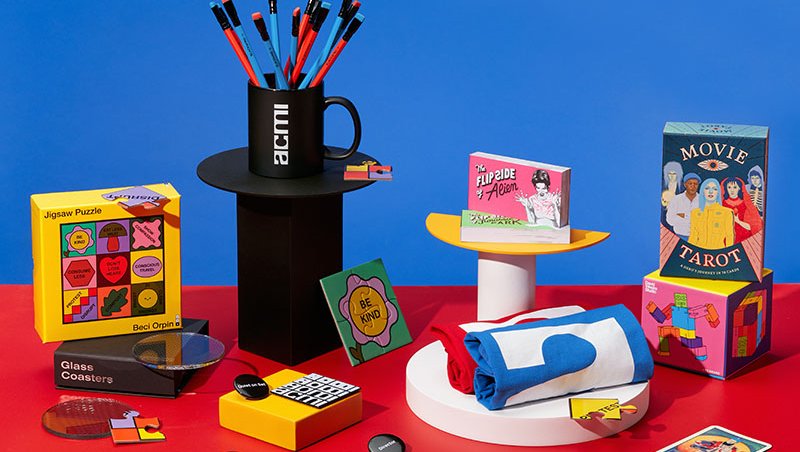 Melbourne's favourite shop dedicated to all things moving image. Every purchase supports your museum of screen culture.
Visitor guidelines, information on accessibility, amenities, transport, dining options and more.